IOM guarantees an orderly, safe and regular return of migrants
Thursday, September 24th, 2020
On Thursday 17th September, a plane chartered by the International Organization for Migration (IOM) completed its second round-trip humanitarian flight, carrying 23 Salvadoran nationals from Belize to El Salvador and bringing home 9 Belizeans on the return trip. The charter flight was necessary due to continued border closures in Central America leaving many migrants stranded due to the COVID-19 outbreak.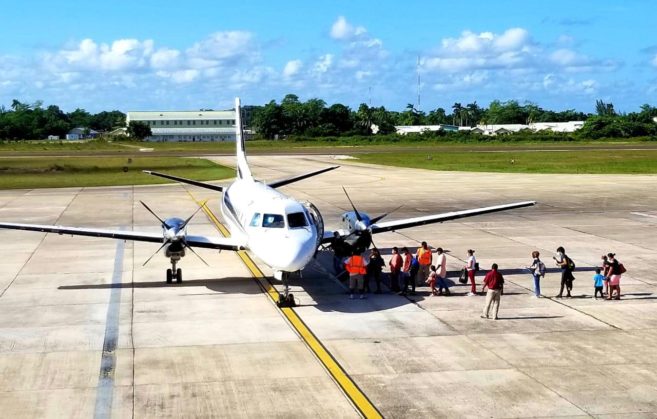 The voluntary return was possible in close coordination with the Embassy of El Salvador in Belize and the Embassy of Belize in El Salvador, both Ministries of Foreign Affairs and the Department of Border Management and Immigration Services of Belize. Before departure, all migrants received remotely counselling and information on the Assisted Voluntary Return (AVR) Program, fit-to-travel medical check-ups and humanitarian assistance such as accommodation and meals.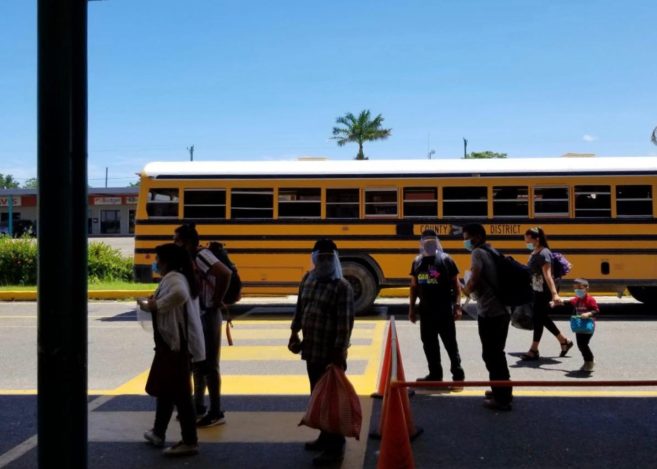 IOM Belize also provided protective products for COVID-19 (face masks, face shield, hand sanitizer and disinfectant wipes) and this operation followed the security protocols established by the Government of Belize. One Salvadoran Family unit who return was facilitated commented "My wife and I lost our jobs months ago, and we are hoping to go home to El Salvador and start over there, surrounded by our families. We are deeply grateful to IOM for providing us with this opportunity".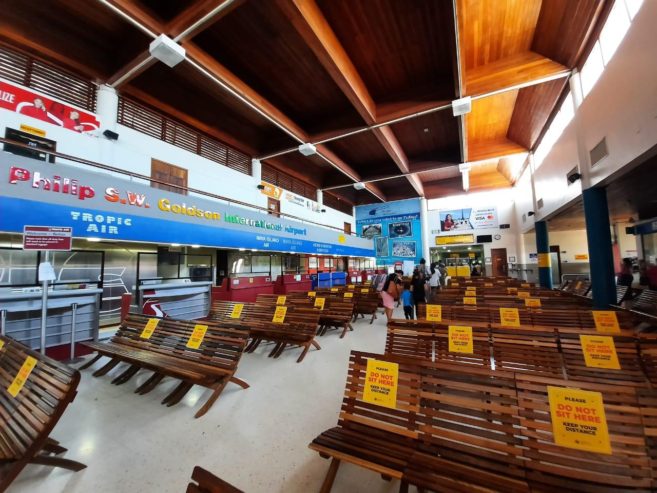 Upon arrival, the group of Belizeans returning from Central America, receive assistance from IOM to cover the cost of their mandatory quarantine at hotels in Belize. Since AVR operations began in June of this year, IOM has contributed a total of US $30,000 in quarantine and transportation in reception assistance helping 47 Belizeans who returned home. IOM office in Belize has organized two returns to Costa Rica, two humanitarian flights to El Salvador and one to Honduras. A total of 77 migrants who were in Belize have chosen to return voluntarily to their countries of origin under the AVR Program. A total of US$95,000 has been used to organize and manage these returns.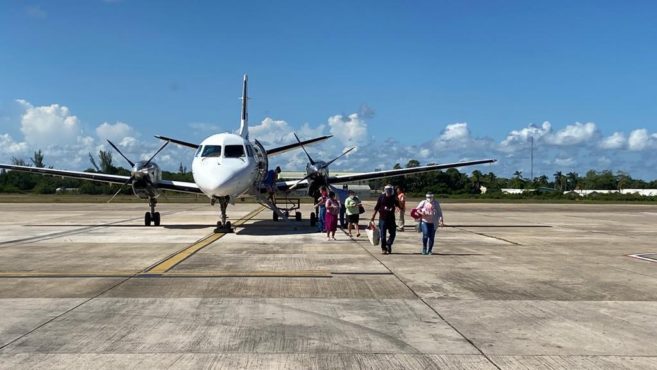 Assistance for the return of stranded migrants is part of the Assisted Voluntary Return Program, an IOM humanitarian program that aims to provide a safe and dignified return for migrants who wish to voluntarily return to their countries of origin but do not have the means to do so. The AVR program fulfils one of MIGOF's objectives by ensuring that migration takes place in a safe, orderly, and dignified manner. This program is funded by the United States Department of State's Bureau of Population, Refugees, and Migration (PRM).
Follow The San Pedro Sun News on Twitter, become a fan on Facebook. Stay updated via RSS