240 students benefit from 4th annual Group Hug back-to-school backpack drive
Monday, August 20th, 2018
Press Release –August 18, 2018 – Group Hug – On Saturday, August 18th, Group Hug distributed backpacks, all filled with school supplies, to 240 deserving students who were in need. The distribution marked the completion of our Fourth Annual Back-to-School Backpack Drive.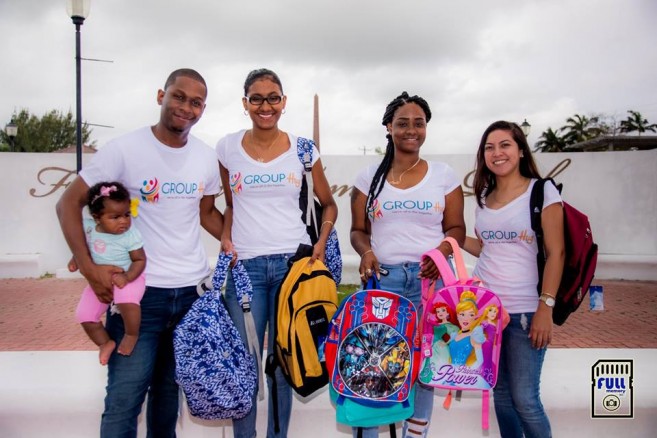 The backpacks were distributed in Belize City at the Memorial Park, and in Hattieville at the Community Basketball Court. The beneficiaries were awarded on a needs basis, after being identified/recommended by schools, civil society organizations, social agencies, Group Hug members and colleagues.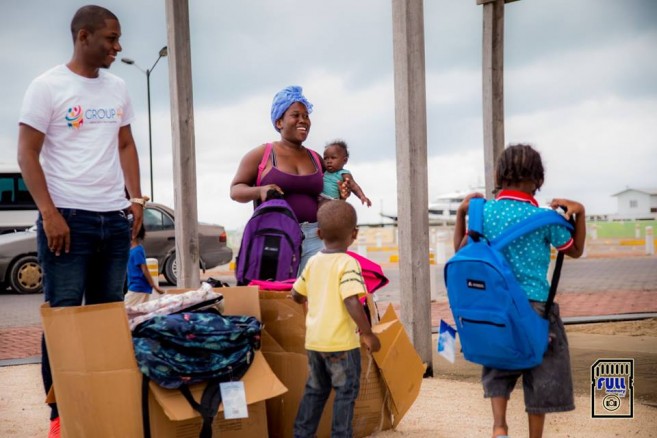 According to the President and Founder of Group Hug, Andre Pitts, "This year's backpack drive was another huge success. We were aiming to solicit and distribute 200 backpacks and were thrilled that we surpassed that target by putting together 240 backpacks! The excitement of the recipients and the gratitude of their parents remind of us why we do what we do; and we recognize that a lot of children – and even adults – simply need a little support and encouragement to realize their full potential and abilities."
Since 2015, Group Hug has been organizing and moulding young people to be leaders within their communities, demonstrating that young people are in fact more than capable of responding to the challenges around them. In the four years that Group Hug has been in existence, 840 children have benefited from our backpack drives, and another 750 have benefited from our other projects over that time.
We thank our sponsors, the many individuals, especially youth, and the dedicated corporate citizens who continue to respond positively to our calls for support.
As we say at Group Hug, We're all in this together!
For further information, contact Mr. Andre A. Pitts, J.P., President of Group Hug via email at [email protected] or calling 501 626-0166.
Follow The San Pedro Sun News on Twitter, become a fan on Facebook. Stay updated via RSS