Mankato State University dental volunteers offer free clinics in San Pedro
Friday, March 3rd, 2023
Another dental mission led by a group of professional volunteers and long-time friends of San Pedro Town recently donated their services at the Smile Dental Clinic of Holy Cross Anglican School and the Dr. Otto Rodriguez San Pedro Polyclinic II. The dedicated group from Mankato State University in Minnesota, USA also visited schools on the island and shared best practices for healthy teeth.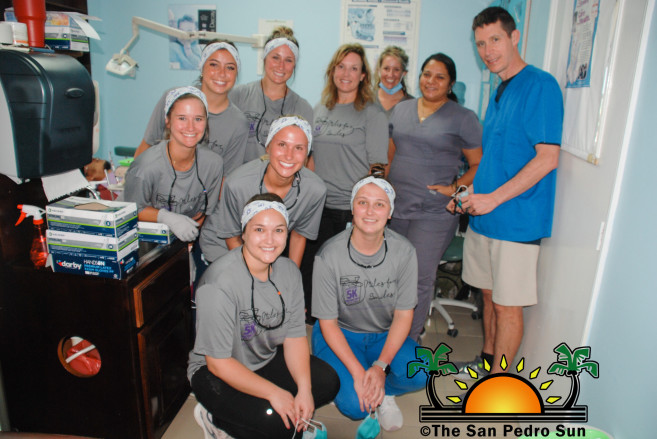 The volunteers included six doctors and 20 students and provided their expertise free from Monday, February 27th through March 2nd. At the Holy Cross Anglican School clinic, they provided services to children/students up to 12 years of age. While at the polyclinic, it was open to the public.
According to one of the volunteers, the oral examinations provided fillings, teeth cleaning, restorations, and extractions. The dentists and staff also looked for tooth decay and evaluated oral hygiene. They mentioned that around 20 persons visited the clinics daily, which operated from 8AM to 4PM with a lunch break. Another part of the dental mission was visiting with students from other schools. One included the San Pedro Roman Catholic Primary School, which facilitated classes on brushing teeth properly and distributed free toothbrushes and toothpaste.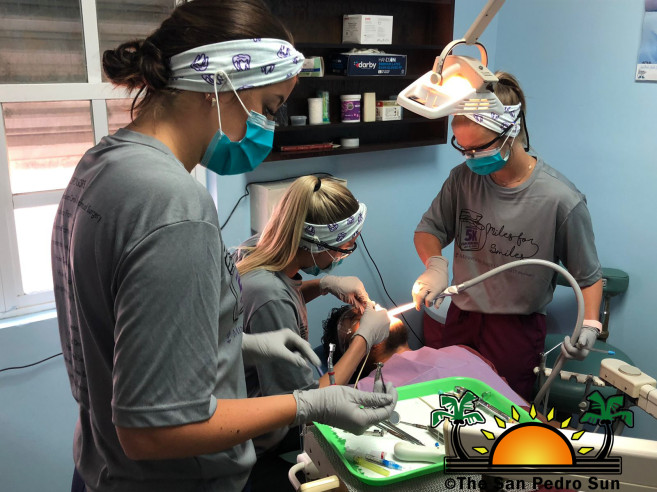 The visiting dentists reminded parents and the public of the importance of oral health. They reported an increase in tooth decay among children/students. As such, they encourage people on the island to care for their teeth, teach children to properly brush their teeth, and avoid foods with high amounts of sugar, especially soda drinks like Coke and Fanta. They recommend brushing your teeth twice daily and increasing water intake over sugary drinks.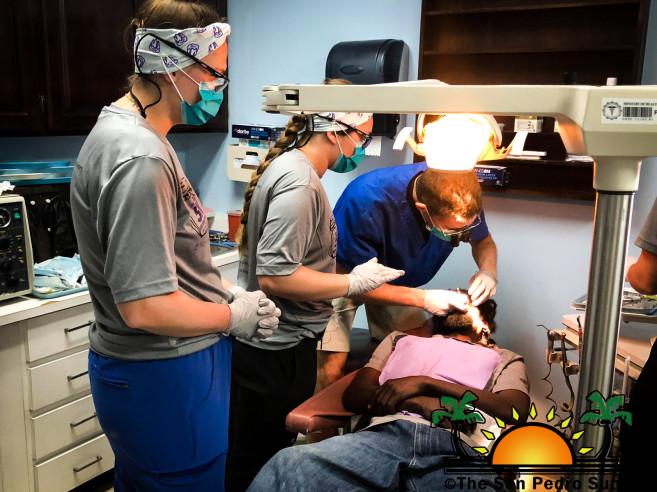 This is the university's ninth trip to San Pedro and its first return to the island since the COVID-19 pandemic. The volunteers were happy to be back on the island, introducing some of their students to this noble cause to contribute to the dental health of Belizeans.
Follow The San Pedro Sun News on Twitter, become a fan on Facebook. Stay updated via RSS