BEL Reaches Out to Customers in Time of Crisis
Friday, March 27th, 2020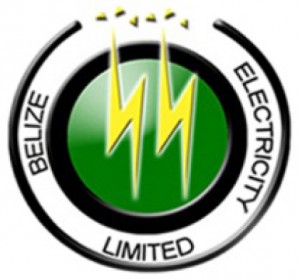 Press Release – Belize Electricity Limited (BEL) assures our customers and the public that we remain fully committed to our mission to deliver safe, reliable and sustainable electricity service to customers in all communities across Belize, especially during the looming COVID-19 crisis.
We provide electricity to almost 100% of households, businesses, industries and government institutions, including hospitals, in Belize. In almost all cases, BEL is the sole provider of electricity to these our customers. We therefore fully understand that our service will become even more essential than ever during this time when the vast majority of our population may very well be asked to isolate themselves in their homes, and some may have to seek treatment in a hospital. We are therefore prepared for the worst, while hoping for the best.
BEL is also cognizant of the economic impacts that the crisis is already having on Belize and the serious financial challenges now facing some of our customers. We had previously suspended all disconnections in Ambergris Caye once the state of emergency was declared for the island and further committed to contributing $1 million dollars to the various COVID-19 relief efforts being undertaken by the Government and its partners. The Company is now taking the following further actions:
A credit will be applied to the accounts of over 7,000 of our customers in the Social classification in the amount of their February and March electricity bills. This credit will apply even if a customer has already paid these bills. (Social classification refers to customers who consume an average of 60 kilowatt hours (kWh) or less monthly, solely for domestic use.)
Service disconnections will be suspended through April for all customers in the Social and Residential classifications countrywide, and for all hotel, restaurant and tour operator accounts. This decision will be re-evaluated after April and amended where necessary going forward.
We continue to encourage customers to pay their bills at any of our Collection Agents including online with banks. Customers who may have difficulty paying their electricity bills may contact BEL's Customer Care at any time using any of the following:
Free phone call to 0-800-BEL-CARE or 0-800-235-2273
Text message to +235
WhatsApp message to +501-600-6097
Email to [email protected]
On online chat at www.bel.com.bz or Facebook Messenger
BEL also encourages customers to monitor their energy consumption and practice energy conservation at this time when most are spending more time indoors, and may use more energy than usual.
-END-
Follow The San Pedro Sun News on Twitter, become a fan on Facebook. Stay updated via RSS