Trafficking in persons: First visit of UN independent expert to Belize
Monday, December 9th, 2013
Press Release-Geneva- December 9th-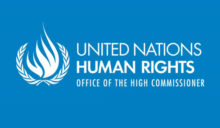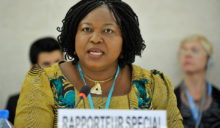 The United Nations Special Rapporteur on trafficking in persons, Joy Ngozi Ezeilo, will visit Belize from 12 to 16 December 2013 to examine the situation of trafficking of women, men and children. This is the first time ever an independent expert of the UN Human Rights Council visits the Central American country.
"During my visit to the Belize, I will study the situation in situ, in order to make recommendations to prevent and fight trafficking, and protect its victims," the expert said. Ms. Ezeilo will visit the country at the invitation of the Government.
Ms. Ezeilo will engage with State representatives as well as members of international and civil society organizations working on the fight against trafficking in persons in order to assess the challenges and opportunities in Belize.
The UN Special Rapporteur is charged by the UN Human Rights Council to promote the prevention of trafficking in persons in all its forms and to encourage measures to uphold and protect the human rights of victims.
"I look forward to this visit and the opportunity to engage with the Government and stakeholders on effective and sustainable ways to combat trafficking in persons," she stated.
At the end of her visit, on Monday 16 December at 12:00 pm, the Special Rapporteur will hold a press conference at the Radisson Hotel in Belize City.
She will present a comprehensive report containing her conclusions and recommendations to the UN Human Rights Council, in June 2014.
Follow The San Pedro Sun News on Twitter, become a fan on Facebook. Stay updated via RSS