The San Pedro Sun Welcomes Staff Reporter Dion Vansen
Thursday, May 7th, 2015
The San Pedro Sun welcomes new staff reporter Dion Vansen to its youthful line-up of writing professionals. Vansen is the mastered mind and head writer of Belize's first Telenovela (soap opera) La Isla Bonita which premiered in San Pedro on September 5, 2014 and has also contributed articles to online magazines. The writing career has also taken him to pen scripts for a weekly radio drama called Punta Fuego, aired on Love FM radio station.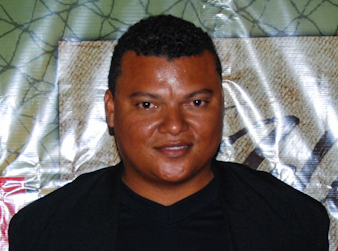 Originally from Independence, Stann Creek, Vansen enjoyed writing from a very young age and always dreamed of having a career doing what he loves the most, writing. He attended the University of Belize Belmopan Campus were English and Literature were his favorite subjects.
"I have always had a love of writing," says Vansen. "I once heard a speech from a successful writer where he described the love writers have for their writing profession and what to do to achieve it. I honestly felt it the very minute I walked inside the office of The San Pedro Sun."
Vansen moved to San Pedro at the beginning of the month and is enjoying the tropical weather of La Isla Bonita. When he is not writing, Vansen enjoys swimming, listening to music and exploring the island.
Follow The San Pedro Sun News on Twitter, become a fan on Facebook. Stay updated via RSS