Greetings from The San Pedro Sun
Friday, December 25th, 2015
Tamara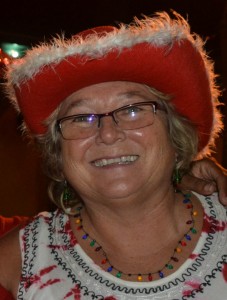 They say the older you get the faster time travels, and I have to say 2015 flew at warp speed! There were plenty of highs with quality time spent with the ones I love the most, and some heartbreaking times over the year, notably losing two family dogs; RIP Lucky Dog and Pepita. Both were rescued pot lickers, and although their lives weren't the longest I'm happy that I could give them a happy and healthy home.
As always it is a pleasure to work with my awesome co-workers at The San Pedro Sun and I'm excited about a promising 2016. We are one heck of a team and together we are a force to be reckoned with! We're proud of the positive changes we have made in our beloved community and I thank our loyal supporters from the bottom of my heart!
With the New Year I hope to maintain the practice of random acts of kindness. It's those little gestures that can make (or break) someone's day, and I know firsthand what a difference this can make, be it from the giving or the receiving end. I recently adopted a homeless dog from Saga and it does my heart good knowing how happy WE BOTH are now!
Here's to the best year yet, full of health, happiness, prosperity and puppies!
Mary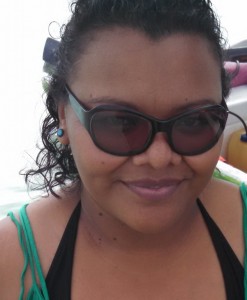 Is it 2016 yet?! I'm only half-joking.
Every Christmas issue, it feels as though we put in a year's work into one paper, but it's nice to know we have a great team to get this done and DONE!
As for the season of joy and giving, I am so thankful to have what I do. Every year I reflect on both the good and bad of the year, taking what lessons I can and apply them for the coming year.
In 2015, I experiences two losses back to back, and that painful lesson reminded me that I need to be truly present. Life really is fleeting – and what are we doing to enjoy it?
I appreciate the time I have with my loved one(s) so much more. I try and show kindness, friendliness and integrity at every opportunity, as we never know what someone may be going through.
In 2016, I hope to be able to do a lot more. To BE a lot more, SEE a lot more, and WRITE a lot more.
I hope that you, dear reader, are able to experience fun, joy, travel, awesomeness and excitement in the coming year as well. I fervently hope for health and prosperity for all of us. If if we must deal with adversity, may there be a wonderful circle of family/friends to rely on.
Have a wonderful Christmas everyone, and may 2016 be the best yet!
xoxo
Janelle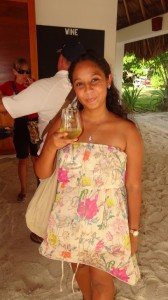 It's been a wonderful year and looking forward to an even better one. But with the end of the 2015 quickly approaching, I hope to close yet another chapter of my life with no regrets.
2015 has brought me greet joy, but like with life, I have also experienced sorrows. Nevertheless I have braves the tempest seas! The lesson I have learned will remain with me in 2016 as I plan to continue my development as a person and productive citizen in society.
I'm grateful for my family, friends and most importantly my better half – Samii Gonzalez! You all have tolerated me for an entire year and for that I love ya'll!
Sometimes it feels like life is a battle and even when you think that you are losing your mind, remember there is always a silver lining even in the darkest of clouds. Because like one of my favorite songs says "Cause it's a mad world but it's crazy – Crazy how you make the bad turn to amazing". The world keeps on moving, all on its own and so should be. Keep growing and developing to be the person you wish to be.
I close with wishing everyone a Merry Christmas and Prosperous New Year! Let's take on 2016 by emerging from the dust and rubble of 2015 and let's not only conquer but dominate our lives!
Monique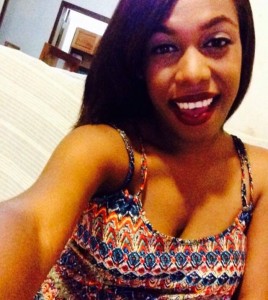 As the old year concludes and a new year is underway I encourage everyone to be mindful. Be mindful of your decisions and be in control of your happiness. (Probably the most) difficult challenge, but I promise it gets easier when it becomes a habit. Remember that everything is temporary. We always seem to forget that. So don't sulk in your situation, be confident, knowing greater is in store. Our struggles, and difficult situations are temporary. They only last for a while, and if we're able to weather the storm, the lessons we learn and the strength we gain is truly priceless! "We will open the book. Its's pages are blank. We are going to put words on them ourselves. The book is called opportunity, and its first chapter is New Year's Day." – Edith Lovejay Pierce
Dion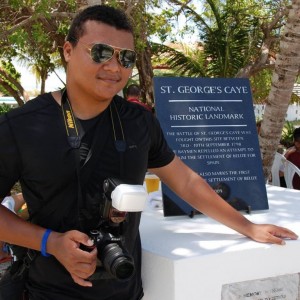 I always look forward for the Christmas Season, a time to reflect, share and come together. Certainly this year is another occasion that I will totally enjoy with my loved ones and take a look at all the good things this year has done for me. The most amazing thing that happened was moving to beautiful San Pedro Ambergris Caye where I joined the hard working team of The San Pedro Sun Newspaper and monthly Visitor's Guide, My Beautiful Belize.
During these holiday season, I want to invite everyone out there with dreams to fight for them and if you have already accomplished that dream of yours, enjoy it day by day and in the process if you can help others, don't hesitate to do so.
I am thankful for all the accomplishments and opportunities the year 2015 has given to me. All the new friends I made, the new experiences, the places I visited they will all be in my chest of immortality. Share the love, give and cherish because 'Tis The Season!'
I wish everyone peace and prosperity as we finish one year and start another one. Merry Christmas to 'All' and a happy and prosperous New Year 2016!
Follow The San Pedro Sun News on Twitter, become a fan on Facebook. Stay updated via RSS