North Ambergris Caye Labourers complain about bridge fees
Monday, August 15th, 2016
The daily fee required to cross the Sir Barry Bowen Bridge at the Boca del Rio area of San Pedro Town is taking a toll on the island's labour force. Over the years, there have been frequent requests to reduce or eliminate the fee, which is required for crossing the bridge to Northern Ambergris Caye. The toll was implemented by The San Pedro Town Council (SPTC) when the bridge was completed in 2006, and according to them, there are no intentions to waive the fee.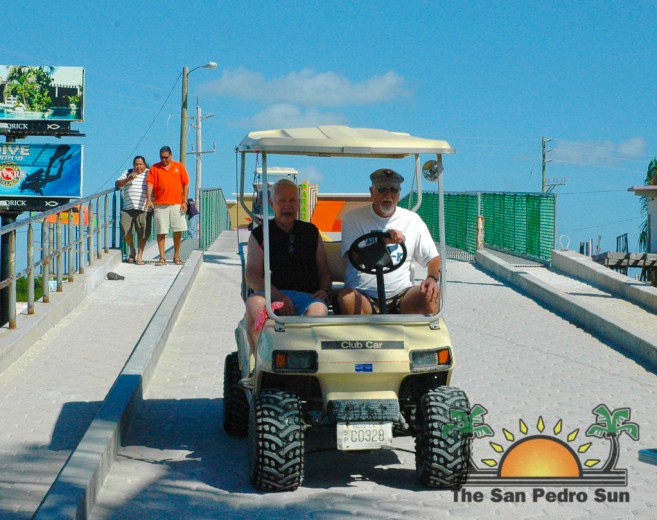 Before the bridge was constructed a hand-ferry was used to cross the Boca del Rio cut, but now the Sir Barry Bowen Bridge provides an efficient commute between Northern Ambergris Caye and San Pedro Town. Every day, thousands of people use it either for leisure, to get home, and even go to work. Many residents work on that part of the island, which is home to several beach resorts and restaurants. According to those workers, a big chunk of their salary goes towards the bridge toll, and they are appealing to the local authorities to please have some consideration on them. Many of these labourers claim that the bridge has already paid itself, thus, there is no reason to continue paying the toll, while others suggest that since they use the bridge to get to their working areas, the fee should not apply to them.
In response, Mayor Daniel Guerrero told The San Pedro Sun that the fee will continue to be applied to everyone across the board. He stated that in order to keep the bridge functioning properly, and providing the adequate maintenance necessary, funds must be raised and the toll is one of the sources for it. "We cannot eliminate that fee, we could maybe reduce it, but not stop it," said Guerrero. "People need to also realize that when they pay their fee to cross the bridge, they are at the same time contributing to their own community. The funds collected from the toll are spent on projects within the island, so there is a purpose to keep the fee."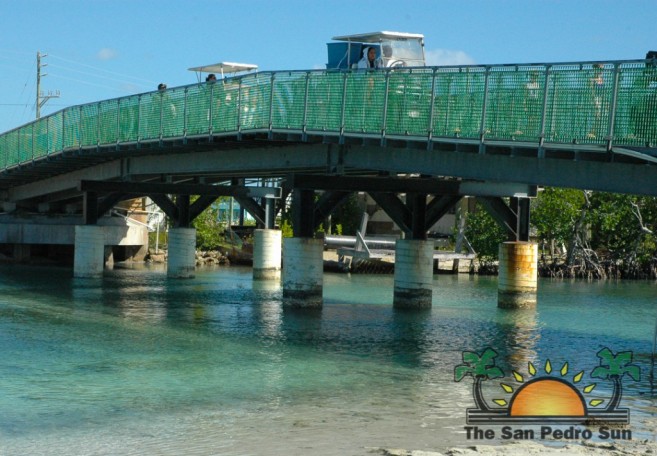 The SPTC is working on investing in a computerized system to better serve the commuters that use the bridge, however, the Mayor emphasized that the toll will continue. "We cannot operate without it; it's another source of income for the municipality," ended Guerrero.
The bridge, 120 feet long and 23 feet wide, is capable of allowing emergency vehicles' passage (when necessary), but was exclusively built for the use of golf carts, bicycles and pedestrians. The reported cost of the bridge was BZ$750,000, and was secured through financing provided by Sir Barry Bowen (deceased). The loan was to be repaid through funds raised from toll collections.
Follow The San Pedro Sun News on Twitter, become a fan on Facebook. Stay updated via RSS