Belize's Chaa Creek is finalist in National Geographic's 2017 World Legacy Awards
Thursday, December 22nd, 2016
National Geographic has recognized Belize by selecting the Lodge at Chaa Creek as one of the 15 finalists to be presented in their 2017, 'World Legacy Awards' (WLA). The announcement of the WLA finalists is a partnership between National Geographic and ITB Berlin, which highlights the value of sustainable tourism and responsible travel throughout the globe. It also seeks to honor companies, organizations, and destinations that drive positive transformation of the tourism industry.

In an official media release, National Geographic praised the finalists for "showing the way forward to a brighter future for people and the planet" by "driving the sustainable tourism transformation of the global travel industry". The Lodge at Chaa Creek has been chosen as one of the three finalists for the "Engaging Communities" award, along with Thailand's Andaman Discoveries and Chambok Community Based Eco Tourism/Mlup Baitong in Cambodia.
The Engaging Communities category refers to an applicant who aids in the direct economic and social benefits that improve local livelihoods. This includes training, capacity building, fair wages and benefits, community development, health care and education endeavors—and that exactly describes the Lodge at Chaa Creek. They are a pioneer eco-resort that demonstrates how putting local people first benefits employees, villages, and its own bottom line. The Lodge also provides economic benefits to community projects across the nation, directing 10% of all room revenue to support social and environmental programs.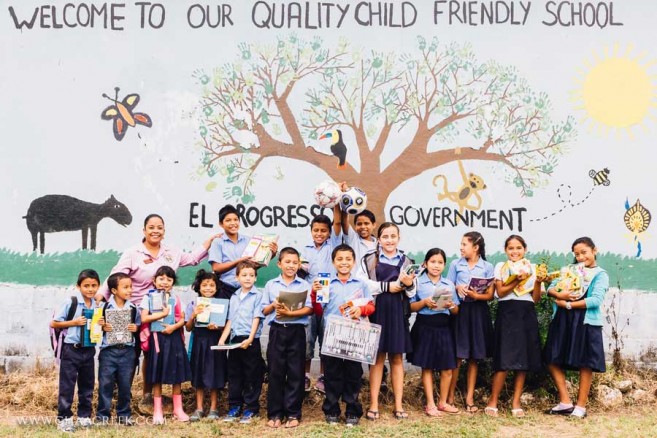 Founders and Owners of Chaa Creek, Mick and Lucy Fleming say their lodge has positive implications for the global travel industry as well as the future of the planet. "All of us, from my family to each of our 160 staff members were thrilled to hear that Chaa Creek has been selected as a finalist for the World Legacy Awards. The bond with local communities was integral to how the eco-resort developed and has been key to Chaa Creek's success. They are certainly prestigious honors but, more importantly, the awards promote responsible travel and show the way forward in fostering an industry that opens the world's natural beauty and culture to travelers in ways that actually benefit the environment and people. Responsible travel is something we deeply believe in, especially in regards to bringing people together and benefitting communities, so to be selected as one of three examples worldwide in our category is as humbling as it is exciting," said the Flemings.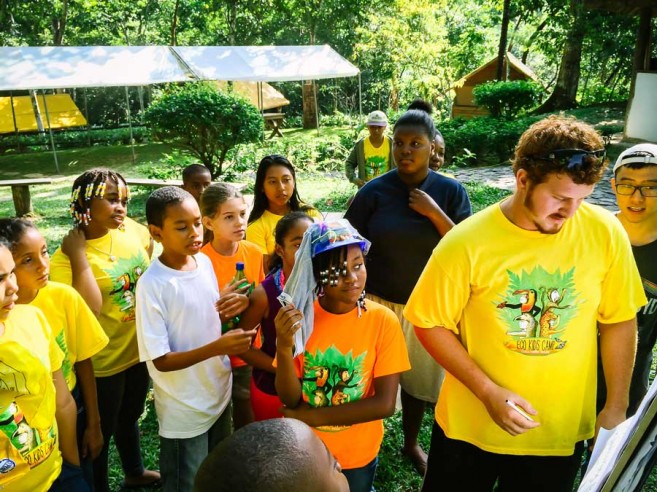 Chairman of National Geographic World Legacy Awards, Costas Christ acknowledged that the travel industry has been advancing their efforts to preserve the tourism industry. "We have reached a tipping point as more of the travel industry understands that there can be no future for tourism without sustainability, including environmentally-friendly business practices, protection of cultural and natural heritage, and tangible social and economic benefits to local people in travel destinations. Those countries and companies that understand this today will be the travel leaders of tomorrow. These 15 World Legacy Awards finalists are showing the way forward to a brighter future for people and the planet," said Christ.
The WLA ceremony will take place on March 8, 2017. It will be hosted at the Palais am Funkturm in Berlin, Germany, where the winners will be also be announced. The Flemings have confirmed that they will be in attendance to represent Chaa Creek and Belize. All winners and finalists will also be featured in the National Geographic's Traveler Magazine.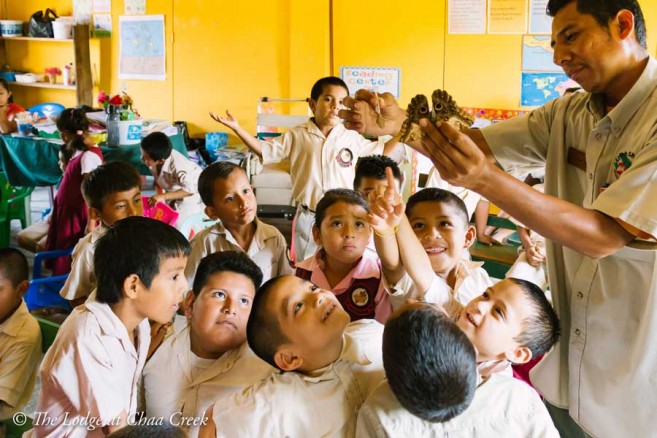 About National Geographic:
National Geographic gets you closer to the stories that matter. Through the world's best scientists, photographers, journalists, and filmmakers, National Geographic captivates and entertains a global community through television channels, magazines, children's media, travel expeditions, books, maps, consumer products, location-based entertainment and experiences, and some of the most engaging digital and social media platforms in the world. A joint venture with 21st Century Fox, National Geographic reinvests 27% of proceeds to help fund the conservation and education efforts of the National Geographic Society.
Follow The San Pedro Sun News on Twitter, become a fan on Facebook. Stay updated via RSS