Our Community congratulates Dr. Lucio Nuñez as he graduates medical school in Cuba
Thursday, July 16th, 2020
The San Pedro Sun joins the island community in congratulating one of its own, Dr. Lucio Eulogio Salomón Núñez. On Thursday, July 16th, Nuñez graduated from Escuela Latinoamericana de Medicina (Latin American School of Medicine/ELAM) as a general practitioner. He and seven other graduates have been bestowed with the honorable title of Doctor after years of study.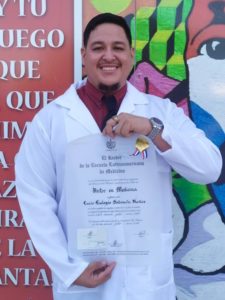 Dr. Nuñez spoke with The Sun about his fantastic accomplishment. As the father of a young boy, his experience was difficult being away from home and missing him and his family. However, that only motivated him even more to accomplish his dream. Being in a different country was eye-opening, but even more so the vibe in Pinar del Rio City and at ELAM. "It was an international school, and I lived with colleagues of over 70 nationalities! Everyone from North, Central and South America, Africa, the Middle East, Asia and Oceania. A whole melting pot of cultures in a concentrated little town that in time, we called home, ELAM."
Dr. Nuñez can't recall the exact moment when he decided to be a doctor, but he says that seeing the sick in his family and community molded that idea that has now become a reality. "I am grateful for the opportunity that the Belize-Cuba link has given to our Belizean youth. Moreover, I am grateful to Cuba and to its people for the hospitality that they have given me over these 7 years," says Dr. Nuñez. "My message to anyone interested in this path is, that it won't be easy. You will have a lot of difficulties and it will require a lot of sacrifice, but at the end, when you help others and see them get better, that's what makes it all worth it." He cannot wait to get back home and hug and kiss his son and mother as he prepares to begin practicing his craft.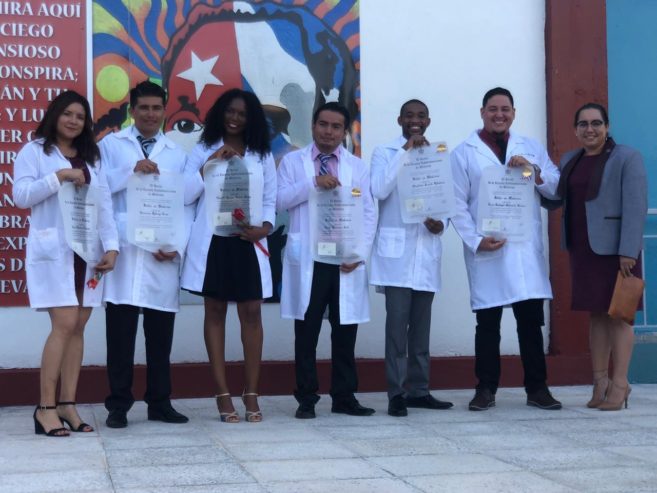 The Belizean graduates of 2020 are Iris Linarez, Herminio loza, Vashty Gray, Paolo Ack, Shaphan Robateau and Lucio Nuñez. Graduating in Havana City was Roger Keme and Hamid Chimal, who graduated in Santi Espiritus City.
Follow The San Pedro Sun News on Twitter, become a fan on Facebook. Stay updated via RSS