San Pedro female police officer faces disciplinary charges for stealing
Tuesday, December 1st, 2020
A Woman Police Constable (WPC) assigned to San Pedro Town was placed on disciplinary charges and went before a tribunal after allegedly caught on camera stealing items belonging to a prisoner.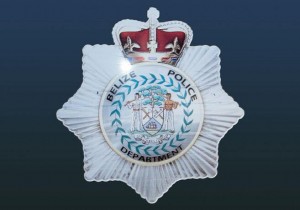 The incident took place about a month ago, and the officer in question (no name revealed) did not face criminal charges. Commissioner of Police (ComPol) Chester Williams explained to the media why the WPC was not criminally prosecuted. "The person whose property was stolen did not request or want any court action," said Williams. The ComPol directed the Officer in Charge in San Pedro to internally deal with the issue; thus, the female officer was served with disciplinary charges. According to ComPol, she pled not guilty to the accusations, and the matter continues before the tribunal.
No special treatment because WPC's parents are police officers
ComPol Williams refuted the allegations that the WPC received preferential treatment because her parents serve in the police force. He explained that what is happening is the usual process when a person whose property has been stolen does not wish to proceed criminally. "We would normally proceed by way of the tribunal, and in some cases, we don't even proceed any at all," said Williams.
In the meantime, and to ensure the woman police officer is held accountable, she has been disciplined, waiting to hear the conclusion of the internal probe.
Follow The San Pedro Sun News on Twitter, become a fan on Facebook. Stay updated via RSS