2018 PSE results are out; Bryan Joan Roca of SPRCS is in the Top 25 countrywide
Friday, June 8th, 2018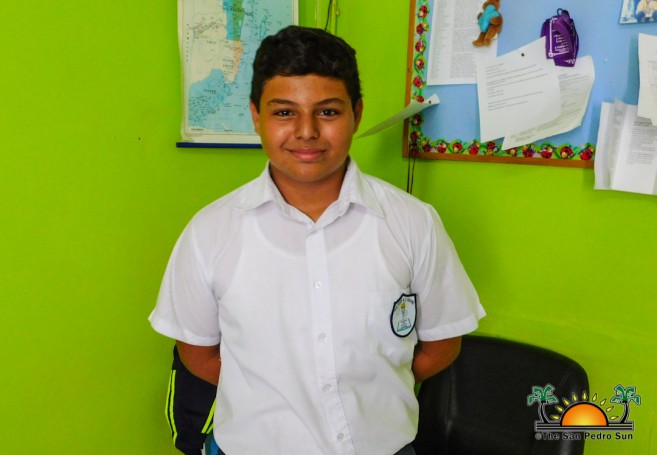 The Primary School Examination (PSE) results for 2018 are out, and one student on Ambergris Caye did exceptionally well, placing in the top 25 performances across the country. Bryan Joan Roca, a student at San Pedro Roman Catholic School, scored 368 total points out of 400, landing him in the #14 spot countrywide.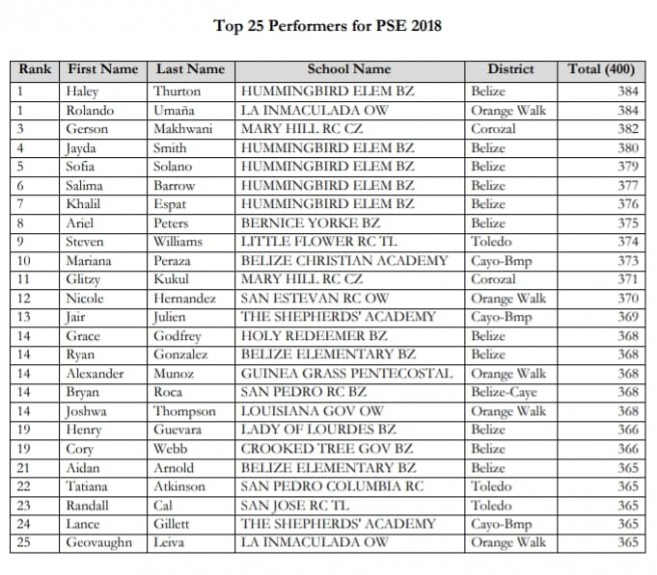 Taking the top marks in Belize were Haley Thurton of Hummingbird Elementary Belize and Rolando Umaña of La Inmaculada Orange Walk, with a total of 384/400. Salima Barrow, daughter of the Prime Minister, Right Honorable Dean O. Barrow and Special Envoy for Women and Children Kim Simplis-Barrow, also did excellently, taking the sixth spot with a total of 377/400.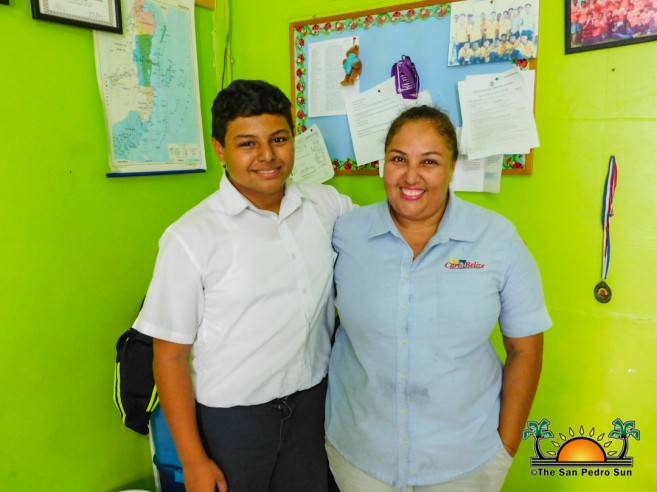 Bryan Joan Roca takes the top marks for the island. In an interview with The San Pedro Sun during the first phase of the PSE, Roca had declared the exam easy. Now that the final results are out, Roca says he's quite shocked. "I knew I would do well, but I did not expect to be #14 in Belize!" he exclaimed.
Roca's mother Evelyn Sanchez is beyond proud of him, and she says he handled himself incredibly and independently with her guidance and encouragement. "I have always believed in him and those are the results of believing in your child, showing them how to handle independently. He really did it alone; because I have a full time job and being a single mom has not been easy. From the day he was born I knew he was special. I feel so proud of him and I know he can set himself to be anything he wants, I have always told him that."
Congratulations Bryan Joan, and may your future be filled with many more successes and dreams fulfilled.
Follow The San Pedro Sun News on Twitter, become a fan on Facebook. Stay updated via RSS