Belmopan youth plan book festival to give away over 3,500 fun books to children and teens
Monday, July 9th, 2018
The members of Belmopan Junior Youth Spiritual Empowerment Program (BJYSEP) have decided to take on the goal of encouraging a love for reading in Belizean children and teens. They call the project "Tek Time fi Read". Their first event for the project is a big book festival planned for August 4th at the Belmopan Civic Center.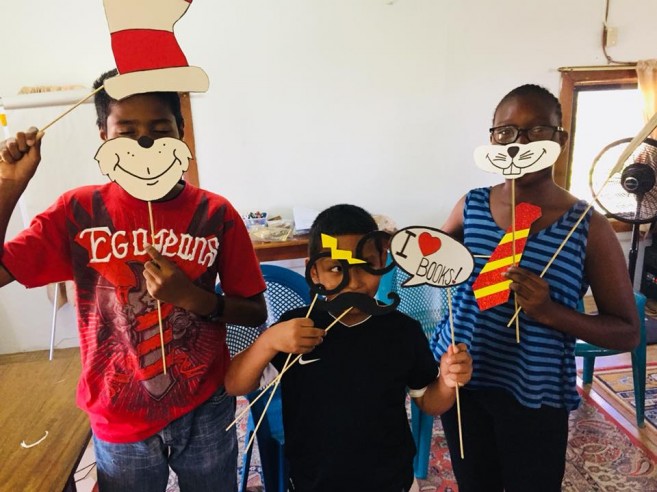 The festival will feature exciting free reading related games and activities that the participants can play to win tickets. The tickets can then be used to "purchase" some of the thousands of books that will be on display. All children will go home with some free fun new books. The approach that the youth are taking is that if children have fun books, they will start to think that reading is fun. By creating an exciting event where children not only play fun games, but also get to choose from beautiful books, their hope is that the perception that "reading is boring" can diminish.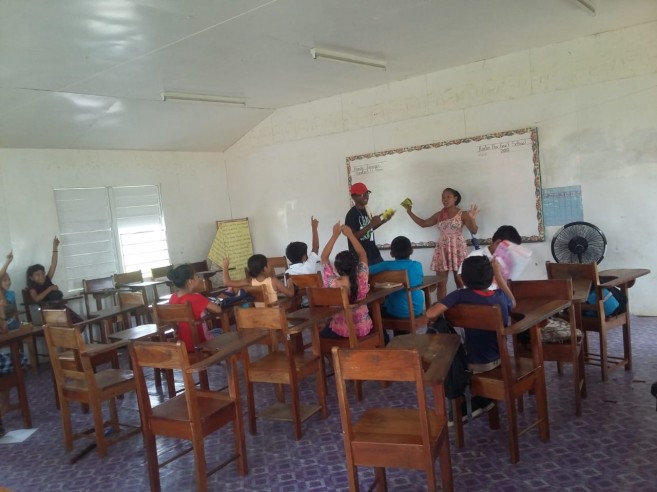 There is no doubt that there is a connection between early reading and later success with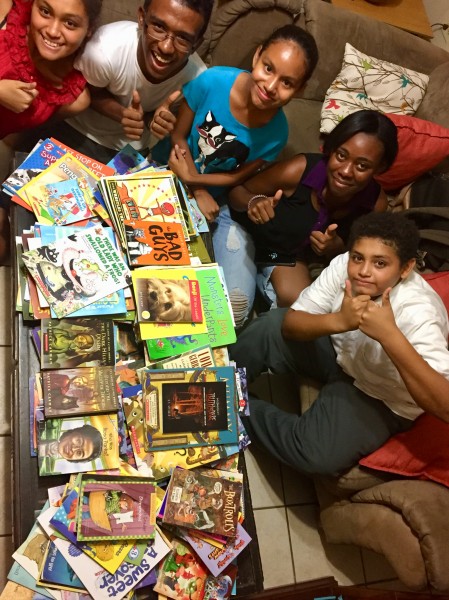 comprehension, language development, creativity, and academics. Reading fiction also gives children in tough situations a chance to escape. When the BJYSEP youth consulted about how to encourage young people to read more, they realized that there is limited access to selections of affordable and fun books. As a result, for many children the only books they see are their school books. Because of this, reading can be seen as boring and not something to do in their free time. The youth decided that they needed to find a way to get fun books into young people's homes. With one of their leaders, they contacted Elizabeth's Books Across Borders and a sister Junior Youth Group in Virginia, US. Both organizations were happy to partner with the "Tek Time fi Read Project" and over 3,000 books were pledged! The owner of the Belize Jungle Dome heard about the project and contacted Waterford Institute publishing, who pledged to send 5 boxes of reading books. Once the youth secured the books needed, they decided that that the most exciting way to get the books into children's homes was to hold a big books festival – so they formed a committee and started planning. The group then approached Caves Branch Jungle Lodge, who happily offered to be a financial sponsor of the project. Several other organizations and individuals also sent books and Impact Design offered free printing, and the Red Cross, BAY, and City Council offered materials needed for the Book Festival. There will be 25+ youth volunteers ages 11-24 preparing for and running the book festival.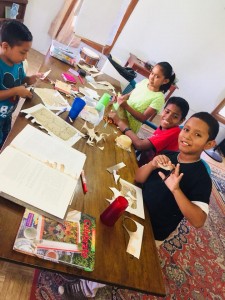 One of the project organizers, 14-year-old Kaelin Escalante, is excited about the upcoming event, "We all worked hard on planning this event, and I'm very excited to see it all come together. It's amazing to think about all the kids enjoying a book festival that WE put together!". Another organizer, 16-year-old Courtney Gentle, shared that, "I hope people would take the time to read to kids and find the fun and love for reading because a really good book can take you far. A wise lady once told me that books open a whole new world for you and books are for everyone, you just have to find what book speaks to you."
BJYSEP coordinator, Heitha Beane explained that "Not only will this project have positive effects on the children in the Belmopan area and hopefully spark a desire to read. But the young people organizing the event are learning invaluable skills and lessons about working together, organizing, marketing, selfless service, and thinking outside the box. As far as I know, nothing like this has ever been done before, so there is not example to follow."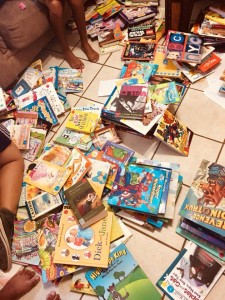 The youth that are creating and organizing the project are part of the Junior Youth Spiritual Empowerment Program. This is a worldwide, inter-faith, Baha'i-inspired program designed to help youth ages 11 and up see themselves as agents of change in their communities and become service-oriented leaders. The program includes study, sports, arts, prayer, music and community service. The program is facilitated by youth leaders (called "animators"), who are often young women and men who have graduated from the program. In the past the youth have taken on projects such as renovating the children's ward at the Western Regional Hospital, post hurricane clean-up, food drives, and awareness videos about teen suicide and bullying.
Children and teens from age 0-18 are invited to come out on August 4th at the Belmopan Civic Center from 9-5pm. There are prizes for coming in a book character costume and children can bring gently used books to exchange. Details about the event can be found at https://www.facebook.com/BelizeReads.
For more information, contact Heitha Beane at 632-5477 or [email protected].
Follow The San Pedro Sun News on Twitter, become a fan on Facebook. Stay updated via RSS