World Bank, Ministry of Health and the Japanese Social Development Fund collaborate for Child Health Fund
Sunday, August 25th, 2013
Press Relaese- The Ministry of Health- August 23rd-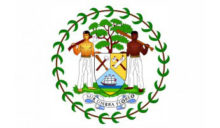 The Ministry of Health (MOH), the World Bank and the Japanese Social Development Fund (JSDF) continue to work closely together to promote better health for women and children in communities of the Toledo District.
This week, members of the World Bank Team are in Belize meeting with officials from the Ministry of Health to monitor the implementation phase of the JSDF Grant which funds the "Improving Children's Health and Nutrition" project. The project is being implemented by the Toledo District Health Council (TDHC) with the Ministry of Health providing oversight of the process.
Working sessions to share the results and progress of this project are being held throughout the week facilitated by technical advisors of the Ministry of Health and members of the World Bank team led by Senior Operations Manager for the Grant, Carmen Carpio. Carpio said, "The project focuses on pre-natal care, nutrition monitoring in the critical window of opportunity and school health interventions at the primary school level. We are hopeful that through strong community engagement the project will have a positive impact at the local level in strengthening the quality and access to health services in Toledo District and that our experience in that area serve as a model in good nutrition monitoring practices for the country."This week the team will make field visits to schools in the southern districts and also facilitate workshop sessions with Ministry of Health representatives and community leaders of the south.
Cupertina Pulcheria Teul, project coordinator, stated, "The support mission led the revision of the project operational documents, this exercise resulted in prioritizing a list of activities to be implemented in the last quarter of 2013. The project has now led into the implementation of assessing the environmental and structural conditions of School sanitary facilities, including the community health posts. Training of Community Health Workers is in progress. Toledo teachers and schools are also benefitting from health and nutrition workshops."
The project seeks to promote healthier lifestyles in communities in the south and dramatically improve the health and development of our Belizean children over the next two years. This has been a health and wellness message from the Ministry of Health.
Follow The San Pedro Sun News on Twitter, become a fan on Facebook. Stay updated via RSS