Over 200 mainland residents evacuate Ambergris Caye
Sunday, April 19th, 2020
Another group of mainland residents evacuated San Pedro Town, Ambergris Caye, on Saturday, April 18th, via two large San Pedro Belize Express Water Taxi boats. This group of people returning to their mainland communities totalled 206, including adults and children. The evacuation was coordinated by the Ministry of Health (MOH), Ministry of Human Development, and the National Emergency Management Organization. These persons have been stranded on the island since March 23rd when they lost their jobs due to the abrupt halt in the tourism industry caused by the COVID-19 pandemic.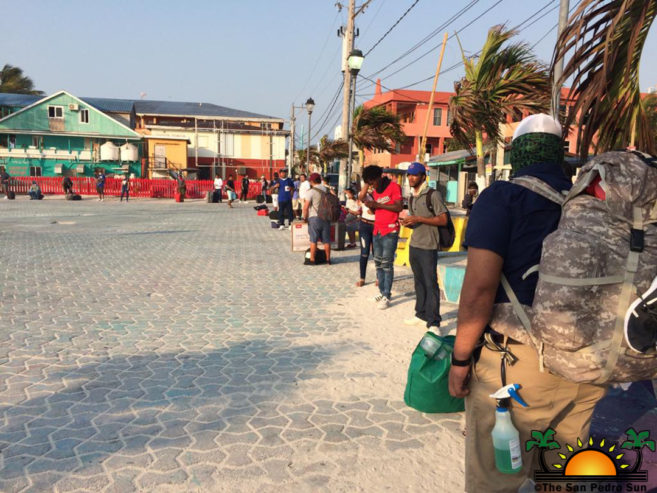 Every person boarding the boats were screened before departure and are required to self-isolate for 14 days once they reach their intended destination. Each person also had their temperature read before being cleared to board the boat. Some received a blessing from Roman Catholic Priest Scott Giuliani. The large group included residents from all over the country, from Corozal to the Toledo District. They were relieved to leave the island, but at the same time sad to bid goodbye to a place they called home. Jonathan Ranguy, from Toledo, worked at a bar and grill on the beach and stated that he is heading back home to be with his family. He did not want to leave, but now, there are no jobs on the island; thus, it is getting difficult to stay in San Pedro. Others shared that they had to work as a team to survive during the first days after the island was shut down. Afterward, their situation improved a bit when different organizations on the island, like Hope Haven began rendering assistance with goods.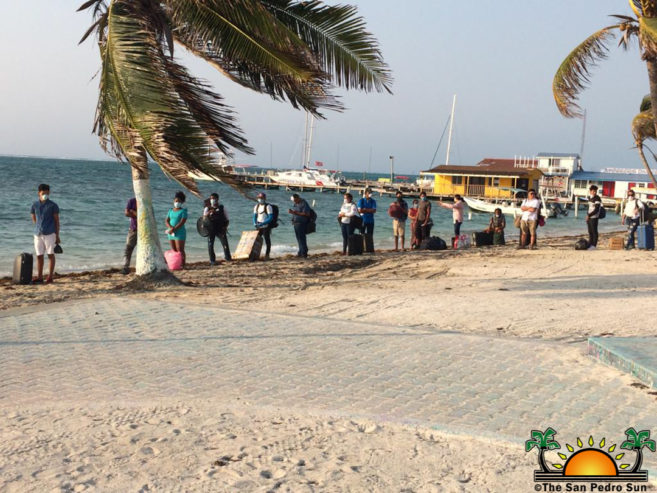 The process to get persons cleared into the boats began from 6:30AM at the municipal dock at Central Park. Dr. Javier Canul called out names from a list while assisted by members of the Belize Defence Force, the San Pedro Police Formation, Immigration, Port Authority, and the Belize Coast Guard. As previously done, once a person's name was corroborated via an identification document, he or she was handed a letter declaring that they had been appropriately screened and allowed to travel. According to Dr. Canul, around 300 persons had been screened, but a little over 200 showed up.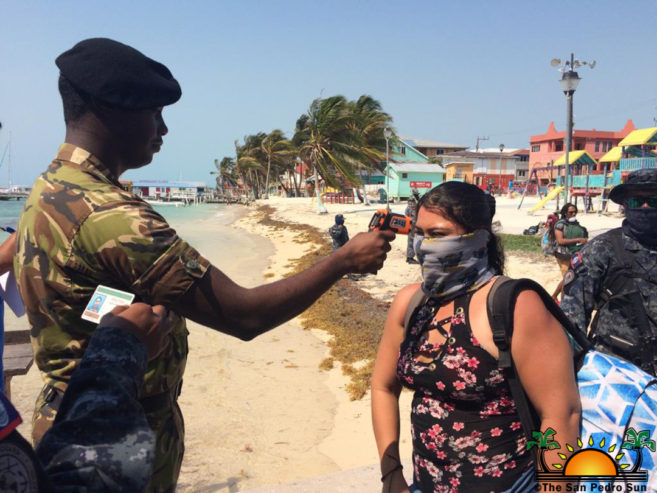 Mayor Daniel Guerrero was there to wish everyone a safe trip back home. Guerrero said that everyone was glad to be able to head back and wishes them all the best. "When all this pandemic has passed, we will be ready to welcome them back, if they wish to return," said Guerrero. He added that these people make up most of the workforce in San Pedro.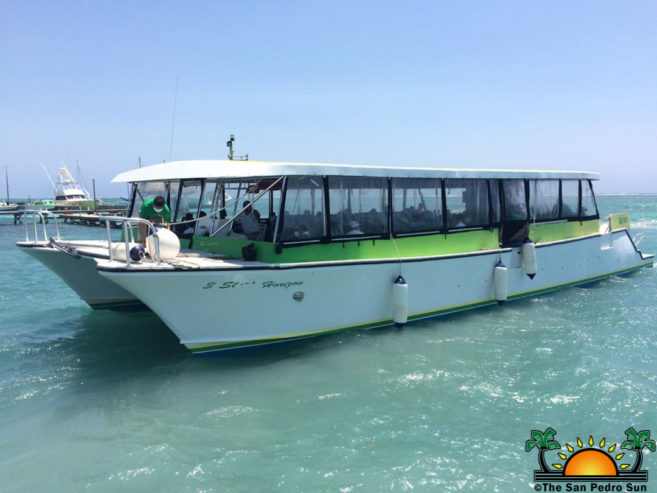 The two boats en route to Belize City left around 11AM along with members of the Health Department. In Belize City, buses have been secured to transport people to their respective destinations, since there is no public transportation available due to the current national state of emergency.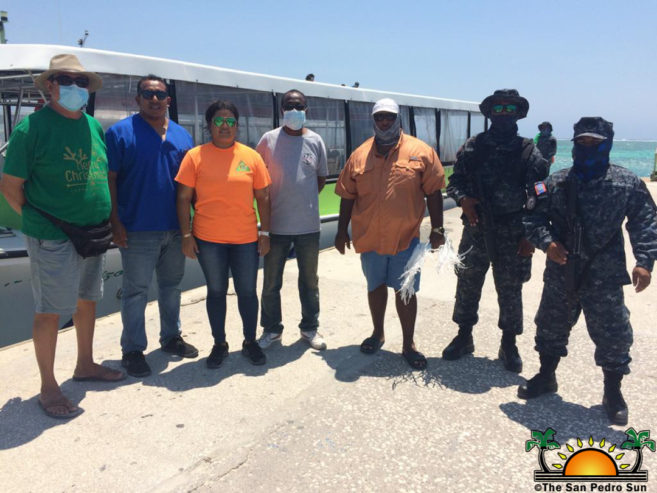 The Belize Government continues to emphasize that Belizeans must remain calm; fear is the most dangerous contagion. The most effective action each Belizean can take to secure the safety of themselves, their families, and the country is to follow the hygiene rules. Washing hands with soap and water, using a sanitizer if necessary, covering a cough or sneeze, trying not to touch the eyes, nose or mouth, and immediately dispose of tissues if used to cover a cough or sneeze.
Remember to stay updated on official information concerning COVID-19. Visit the Government of Belize Press Office website at www.pressoffice.bz or the Facebook pages for the Ministry of Health, the Director of Health Services, and the Government of Belize Press Office; or call the Ministry of Health's hotline at 0-800-MOH-CARE.
The island has not registered any additional COVID-19 cases following the two announced on March 23rd and March 25th. It is unknown at this time when there will be other vessel(s) heading to the mainland.
Follow The San Pedro Sun News on Twitter, become a fan on Facebook. Stay updated via RSS