Mark Espat declines PUP leadership
Tuesday, October 18th, 2011
Statement from Mark Espat, current Interim Leader of the PUP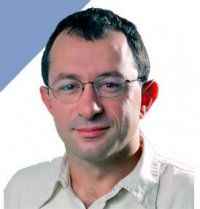 PRESS RELEASE – Tuesday, October 18, 2011 – Today, I informed members of the National Executive and the Standard Bearers of the People's United Party of my final decision not to seek the post of Party Leader.
I am profoundly grateful for the numerous expressions of support for my leadership from Standard Bearers, Party branches, Party members and from the general citizenry of Belize.
Deserving of my infinite gratitude for the opportunity to serve Belize and the PUP are my constituents, and particularly the members of the Albert Campaign and Action Committees whose exceptional labor, commitment and loyalty for the causes of change and justice in our country buoyed me during the many stormy times.
Working along with our Deputy Leaders and National Executive and in conformity with our Constitution, the Party will proceed with the election of a substantive Party Leader in the shortest possible timeframe.
MARK A. ESPAT
Follow The San Pedro Sun News on Twitter, become a fan on Facebook. Stay updated via RSS