Cesar Acosta becomes a Certified Casting Instructor by FFF
Tuesday, June 12th, 2012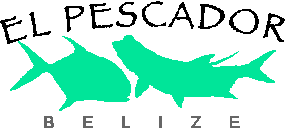 El Pescador Lodge is honored to announce that Captain Cesar Acosta has become a Certified Casting Instructor by the International Federation of Fly Fishers (FFF).   Cesar is a 2nd generation El Pescador Guide following in his father, Hilberto Acosta's, footsteps.   Cesar loves to fish and loves to cast.  He consistently wins casting distance competitions.
Cesar began his journey towards FFF casting instructor certification in December 2010 when El Pescador organized a workshop with FFF Master Instructor and Board of Governor, Gordon "Gordy" Hill.  Gordy ignited a fire in all of El Pescador's guides to further our understanding of the mechanics of casting as well as the teaching of the sport.  Ali Flota commented about the clinic "All El Pescador Guides are exceptional at guiding anglers in our diverse and unique fishery.  However, in an effort to offer the best possible service to our anglers, we also want to be able to teach them the sport.  Salt water fly fishing can be frustrating.  It is important to have a team of Guides that will support and assist our guests on their journey in fly fishing."
In April 2012, El Pescador invited another FFF Master Instructor and Board of Governor, Molly Seminek to offer another casting instructor workshop.  This intensive 4 day clinic prompted 3 Guides to focus for one solid month of studying in preparation to take the certified casting instructor exam.  We studied the essentials and mechanics of fly casting, the equipment, analysis and correction of casting errors, etiquette and of course lots and lots of practical casting.
On June 1, 2012 Tim Rajeff, world champion fly caster and FFF Master Instructor and Board of Governor along with his wife, Katherine Hart, FFF Master Instructor and competition fly caster, executed the test.  The test consists of a workshop, a written portion (36 questions) followed by a practical portion (24 tasks).  On average, worldwide, approximately 40% pass the first time they take the test.  Cesar Acosta was successful and passed the test!  This accomplishment makes Cesar the 1st San Pedrano and the 2nd Belizean to pass this test and achieve this high level of certification.
We would like to thank Cesar and all of El Pescador's Guides who participated in the clinics and are continuing their education in fly fishing and bettering their skills as Guides.  We plan to continue this process with more El Pescador Guides becoming certified casting instructors over the coming years.  They all make El Pescador, Ambergris Caye and Belize proud; their hard work and enthusiasm for fly fishing are what makes Belize such a unique and special destination.
More information about the FFF from their website www.fedflyfishers.org: "Since 1964, the Federation of Fly Fishers has been an organized voice for fly fishers. We represent all aspects of fly fishing from the art of casting instruction and fly tying, to the protection of our fisheries. The Federation of Fly Fishers and its Councils are the only organized advocates for fly fishers on an international and regional level."
Follow The San Pedro Sun News on Twitter, become a fan on Facebook. Stay updated via RSS