Plus TV's broadcasting license to be renewed
Thursday, February 18th, 2016
After unexpected hurdles, Plus TV's On Air license for 2016 will be renewed. The Belmopan media house faced issues when they tried to renew their license with the Belize Broadcasting Authority (BBA), who initially claiming that they had applied for the wrong broadcasting permit. In a letter addressed to Plus TV's Director Louis Wade Jr, dated February 4th, the BBA returned their license payment and stated that the station was not broadcasting on its open air channel, thus, the license would not be renewed. Plus TV immediately responded by clarifying that they had provided open air service to residents in the Belmopan area since 2011 on the local channel 21.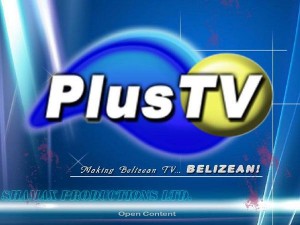 According to Wade, the BBA had made an error when they denied their license by claiming that Plus TV had applied for the wrong broadcasting license. He further explained their resolution. "The issue has been resolved, after the BBA stated that they were not going to renew our license because they claimed we were not broadcasting on air. However, the personnel from the BBA knew that we were, if only for the fact that they are always around the station checking our frequency. Not only that, we also have viewers that watch us on open air around the Belmopan area, areas such as Maya Mopan and Salvapan where they don't have cable, they put up their antennas to catch Plus TV. This has been the norm for years and so this letter from the BBA came out of the blues by saying that we have not been broadcasting," said Wade. Upon advice from their lawyers, Plus TV wrote back to the BBA and respectfully informed them of their error and that they needed to restore their license.
Wade indicated that after writing to the BBA and adding that their decision was going to affect the station and their employees, Plus TV received a reply to their letter on Monday, February 15th with the approval for their broadcasting license. "In the response that we received from them, they are blaming the PUC (Public Utilities Commission) for saying that in 2014 we were not broadcasting. The BBA then informed us through their reply that they did a test on February 9th, and they were able to confirm that we are broadcasting," stated Wade. Plus TV was then instructed to make their payment for the renewal of their broadcasting license for 2016.
On-air broadcasts are those that can be accessed without cable and thus, have a wider audience due to the ease of access. Therefore, they can charge more for advertisements. It is an offence for any audio visual media house to pass itself off as an on-air broadcasting station.
Follow The San Pedro Sun News on Twitter, become a fan on Facebook. Stay updated via RSS