Landlords asked not to vacate tenants during this crisis
Friday, March 27th, 2020
In light of the COVID-19 crisis, many people in the tourism industry were laid off, and as many are originally from the mainland, they tried to leave their rentals to return home. However, after the revelation that a positive case was identified on Ambergris Caye, the Government of Belize issued a state of emergency, halting traffic [to and] from the island. Unable to return to their rentals, and with many unable to pay their rent due to no work, there are ongoing reports of landlords trying to kick out tenants from their apartments/rooms. Others have reported that their utilities (water and light) have been cut off. This behaviour has been declared illegal and immoral by the government and tenants are advised not to get out of their rented homes, and to seek the assistance of the police if their landlords try to force them out.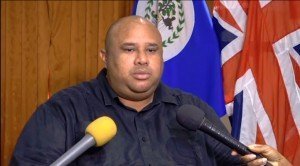 The Attorney General and Minister of National Security, Honourable Michael Peyrefitte said during the edition of 'Ask the Experts' on Thursday, March 26th that an eviction notice can only be directed by a Magistrate. He stated that tenants cannot be kicked out, and if a landlord does this purposely, he or she is committing an offense.
Peyrefitte ask landlords to make a sacrifice like everyone else is doing until things get better. Landlords who are concerned about paying their mortgages/loans are asked to get in touch with their relevant banks. Three banks have published their willingness to work with clients during this difficult time: Belize Bank (Contact your corresponding officer via email or phone), Atlantic Bank Limited (contact your Relationship Officer) and Scotiabank (888-4-SCOTIA). By working with each other, this crisis can be a lot less difficult for everyone.
Mayor Daniel Guerrero and Area Representative Honourable Manuel Heredia Jr., have also asked landlords to reach an agreement with their tenants. They urge them to consider the current situation that is affecting the entire world. Guerrero and Heredia warned that in the case that anyone is being forced to leave their apartment/room, because they cannot pay rent, police will be involved to deal with the matter.
Currently, there are dozens of persons on the island that were unable to leave after a state of emergency was declared on Monday, March 23rd and San Pedro was quarantined. These people had been laid off and were hoping to return to their homes on the mainland where they do not have to pay rent or added bills. At the same time, many were left stranded on the mainland as all public transportation to the island has been suspended until further notice.
Follow The San Pedro Sun News on Twitter, become a fan on Facebook. Stay updated via RSS