San Pedro Belize Express makes second donation to Caye Caulker and Ambergris Caye
Friday, May 15th, 2020
Caye Caulker and Ambergris Caye are far from returning to normal in the face of COVID-19, and with the tourism industry suspended, many of its residents are in need. Many organizations continue to generously donate, including San Pedro Belize Express (SPBE) Water Taxi Company. The SPBE made their second donation to both islands on Wednesday, May 13th consisting of non-perishable items, flour, rice, beans, hygienic products among other basic necessities valued at around $20,000.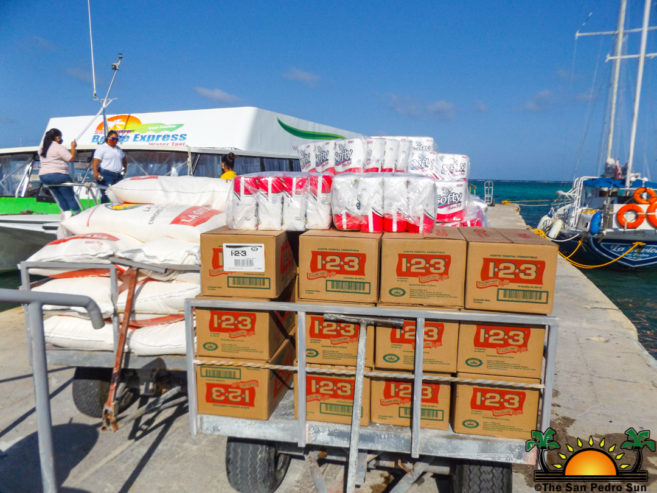 A portion of the donation was handed over to the island authorities in Caye Caulker, where they made their first delivery. At the Municipal Dock on Ambergris Caye, the goods were unloaded and later handed over to the Area Representative Honourable Manuel Heredia Jr., who along with his team, will take on the task of identifying those most in need and distribute the goods accordingly. Port Manager in San Pedro Town on Ambergris Caye, Abel Delgado said that this a way of looking after their clientele and assisting them whenever they can during the pandemic. According to him, the goods donated fit with the residents' needs, providing them with the essential items needed in a household.
The company spent around $20,000 in the goods that were distributed both in Caye Caulker and Ambergris Caye. SPBE is happy to be able to assist as many islanders as they can, many of whom are their dedicated customers.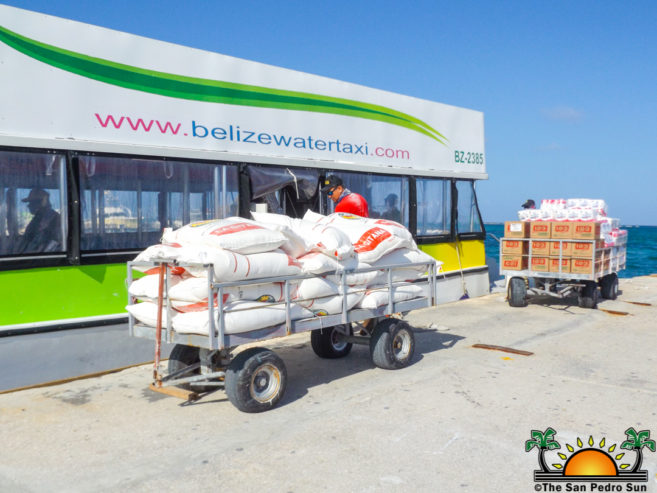 The previous donation was on April 2, 2020, which saw a large cargo delivery distributed on both islands. The assistance consisted of 40 sacks of flour, 10 sacks of sugar, 250 bags of rice, 150 bottles of cooking oil, 500 packs of Ramen Noodles among other items.
As the regulations under the current State of Emergency have loosened a bit, SPBE is back in business. The water taxi company is currently making four daily runs between the islands and Belize City. Persons travelling must have a valid reason for leaving or heading to the islands and must wear a mask at all times.
Follow The San Pedro Sun News on Twitter, become a fan on Facebook. Stay updated via RSS