Business registration in Belize now available online
Monday, November 28th, 2022

All those trips to the Capital City of Belmopan to register a business with the Belize Companies and Corporate Affairs Registry (BCCAR) may soon be a thing of the past as registration will now be digital. Business owners will be able to register a new company and manage their registration from the convenience of their digital device of choice.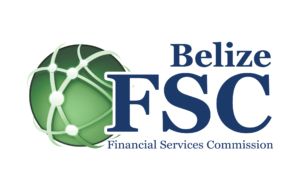 The announcement was made on Monday, November 28th, by the Financial Services Commission (FSC). The digital platform is called the Online Business Registry System (OBRS) and bears all the services under the Business Name Act Cap. 247, Belize Companies Act No. 11 of 2022 and Limited Liability Partnership Act Cap. 258. Assistant Registrar at BCCAR Alma Galeano said that this upgrade moves the institution to a modern registry. "It will enhance the services to the public and will also increase the transparency of the registry," said Galeano. All BCCAR services can now be accessed via OBRS. To access OBRS, an account needs to be created by visiting www.obrs.bccar.bz. A valid Social Security Identification Card is required, along with an email address. To renew a business registration, you need to register in OBRS to receive a unique 9-digit Business Entity number, E-Certificate, and full access to BCCAR services. Payment for services must be made through OBRS.
FSC's Director General Claude Haylock agreed that such an upgrade gives the registry more transparency and makes Belize more attractive to potential investors. "The new system reduces the cost of doing business; people no longer have to travel for hours to Belmopan or Belize City to register a business. At the same time, they do not have to pay an intermediate fee and can now do what they need to do online," said Haylock.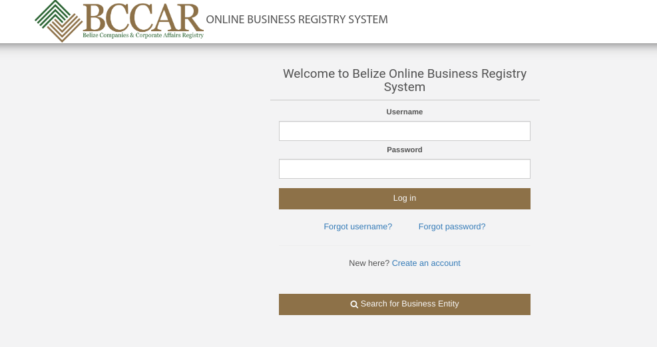 Benefits of the online system
The main features of OBRS include registration of a business entity, access to the business entity profile and history, reminders on annual filing to ensure the business status remains as 'Active' and in 'Good Standing,' verifiable E- certificates of registration or incorporation, name reservation, and E- filing. All documents held by the prior registry systems have been digitized, and new data security and client confidentiality features have been implemented in this new robust and efficient system as well.
OBRS Project Manager Yuri Alpuche said that before making the services online, they ensured that the legal framework was modern and allowed the register to become digital. "One of the changes is that we will not be printing certificates; they will be electronic certificates that can be validated through the system either through a QR Code that can be scanned with a digital device or the public side of the system," said Alpuche. This is by entering the website and providing the company's name and identification number.
For residents in Ambergris Caye, OBRS will have a Help Desk Station at the San Pedro Town Council as of December 5th to help applicants familiarize themselves with the new digital system. If anyone may have any particular inquiries, they can email them to i[email protected]. To check out BCCAR's new website, visit www.bccar.bz.
Follow The San Pedro Sun News on Twitter, become a fan on Facebook. Stay updated via RSS