Seminar in San Pedro aims to expand the market for Pitahaya (Dragon Fruit)
Thursday, October 26th, 2023
During a two-day seminar (October 25-26) held in San Pedro Town with island stakeholders, the sessions aimed to develop action plans for promoting and expanding a local market for the Pitahaya (Dragon Fruit) harvested in Belize. The workshop was made possible through the Ministry of Agriculture, Food Security and Enterprise joint efforts, the Japan International Cooperation Agency (JICA), the Belize Marketing and Development Corporation (BMDC), and the Ministry of Tourism.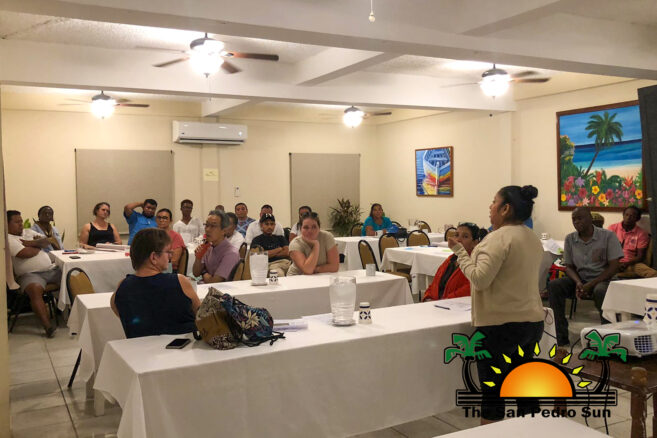 The seminar at the Sunbreeze Hotel included presentations on food and drink items prepared with the Pitahaya fruit. Some restaurant representatives like El Fogon demonstrated how the fruit is used to create fabulous cocktails and refreshing drinks. It was shared with the participants that the Pitahaya has become a trendy fruit in the tourism sector as it is a fruit rich in flavor and adds tremendous value to food and drinks.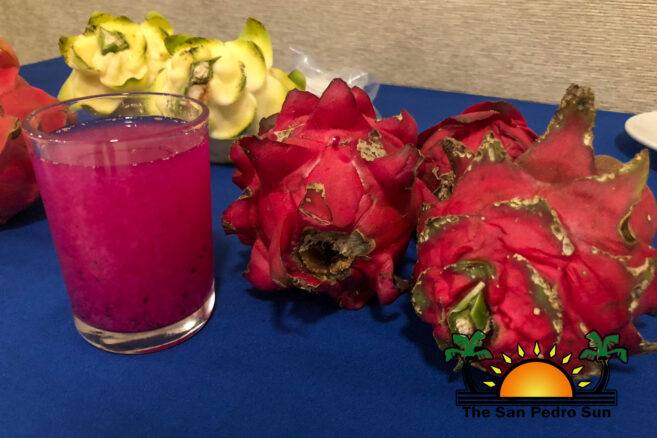 The workshop not only educated the attendees on the benefits of using or increasing the use of Pitahaya at their establishments but also provided networking opportunities between mainland farmers and island consumers. Pitahaya is one of the many agricultural products the government has been promoting countrywide in the farming communities, which is part of the effort to make Belizean farmers more diversified and self-sufficient.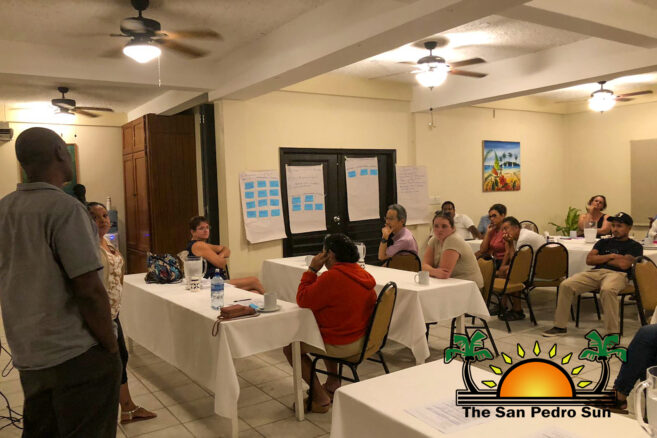 Business Development and Investment Officer in the Ministry of Tourism, Jonelle Hemmans, told The Sun that they have been working to enhance the tourism value chain by incorporating farmers into the tourism industry. "We are now doing presentations on the Pitahaya. We have several Pitahaya suppliers in the country, and we would like to get the tourism stakeholders to use more of our local products," said Hemmans. She added that the workshop informed stakeholders of the local items available and how they can benefit their services, whether at a restaurant or bar.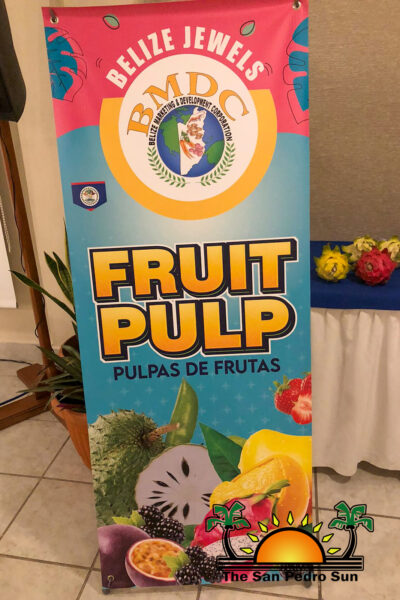 The workshops nationwide are funded by JICA and promoted by the Ministries of Tourism and Agriculture. The BMDC plays a significant role in the products' marketing and distribution. BMDC's Sergio Tillett shared with The Sun that they assist the local producers by distributing their products. At their San Pedro branch on Pescador Drive, they count with various agricultural products available at affordable prices to the island community. Tillett said that whenever people purchase products at their store, they support farmers and other producers from all over the country.
The workshop is not the last for the marketing of Belizean products. Plans are in the works between the BMDC and the Ministries of Agriculture and Tourism and stakeholders for future activities that aim to expand the project, enhance the value chain, and get the local produce on the shelves of distributors and stores countrywide.
Follow The San Pedro Sun News on Twitter, become a fan on Facebook. Stay updated via RSS