SPHS' Ismael and Emilie return from performing in LA
Thursday, June 16th, 2011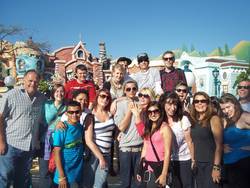 Students Ismael Kay and Emilie Gomez, both 15 years old students of the 3A class, along with Vice Principal of the San Pedro High School (SPHS), Mrs. Conchita Flota traveled to the United States of America earlier this month to participate in a theatrical project in Los Angeles, California at the invitation of Los Angeles Harbor College (LAHC).
The team of three left on June 3rd and returned on June 10th. While in the states, they teamed up with students from around the world. Along with their cultural dance presentations, the kids participated in various plays in a series called "Our World". The plays were written with the intended audience being high schools, youth groups, colleges and universities around the world, and deal with social issues facing youth. While in the United States, the students were treated to a little cultural experience as well, given the opportunity to visit Beverly Hills, Hollywood, Disneyland, Universal Studious, shopping, sporting events and even trips to the beach.
The San Pedro Sun spoke with the team on their return. According to Ismael Kay,
"I have to say that this experience is one of my best experiences that I have ever had. It is truly unforgettable. The people we met made us feel at home, they were very loving, very warm. We all connected and acted as a family. I myself learned that one, in your teenage years you should make the best of it; make the right decisions because these are what make you a strong person. I also learned that you should be grateful for everything that you have because you never know when it's going to end and when you're not going to have it anymore so make the most of it when you have it".
Emilie Gomez told The Sun,
"This was an amazing experience. We got to do so much stuff, both academically and fun. We participated in the plays and got so much positive feedback so we are very proud of ourselves and I have to say that the people who were there were proud of us too. It makes us feel good, we met lots of nice, caring, loving people who just showered us with support and they just seemed like they wanted the best for anyone who just comes into their lives. Personally, I've gained a lot of love and more determination. It just brings up my self-esteem and makes me want to strive to be more of what I know I can be."
Through the various parts that the children played, they got a glimpse into the lives of the characters that they played. They both commented that the plays were so real that they brought tears at times to the audience. As they interacted with the individuals whose characters they played, the experience became much more real.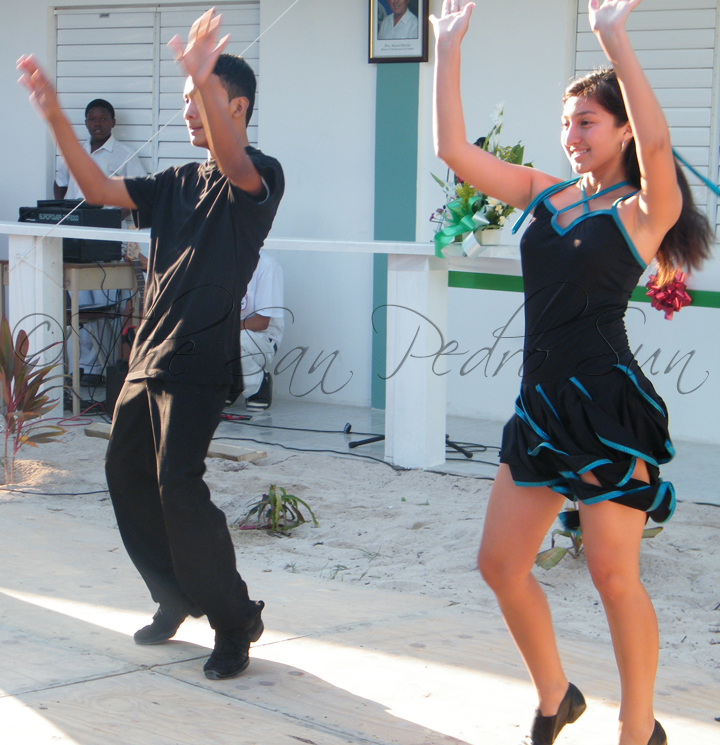 Conchita Flota stated,
"I am very proud of Emily and Ismael and I just hope that this exchange doesn't finish or end here. It's the beginning of a new experience for all of us here at San Pedro High School. I would really like to encourage other students to get into the drama club which will be opening this new school year. Along with Emily, Ismael and a teacher who will co-ordinate the plays which Mr. Larry will be sending to us. With this the kids can be practicing and at the end, this is what the reward will be, either going to Los Angles or to London to perform the plays there along with the other schools. This was a great experience, the children behaved excellent. I didn't have any problems with them. Because the true stories that came out from the plays were real, they meant a lot to me. It was very emotional to listen to what some of those kids are going through, so with that said, I must state that I am very excited and equally happy that we did receive this experience".
The San Pedro High School, especially Ismael, Emilie and Mrs. Flota would like to thank everyone who supported in any and every way, their trip to the US. Special thanks to the following businesses who sponsored the trip to LA: Hon. Manuel Heredia, Ms. Nellie Gomez, Ms. Amanda Syme, Mr. and Mrs. Milo Paz, Mr. Ramon Reyes Jr., Blue Water Grill, Victoria House, San Pedro Town Board, Hurricane Bar and Grill, Captain Sharks, Lions Club, Mata Chica, Espinosa's Store, Caroline's Cooking, Mr. Steve Schulte (Tropic Air).
Follow The San Pedro Sun News on Twitter, become a fan on Facebook. Stay updated via RSS