Belize Lions Zone 59 writes to PM Barrow
Wednesday, July 24th, 2013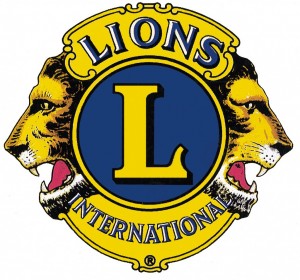 The Belize Lions Zone 59 has submitted a letter to Honorable Dean Barrow, Prime Minister of Belize on recommendations from the Lions Club Seminar under the theme "Understanding and Nurturing our Belizean Youth." The recommendations were gathered as part of the 40th Anniversary of Lionism in Belize. The anniversary was celebrated with an annual convention in San Estevan Village, Orange Walk District, from April 19th to April 21st, 2013.
During the seminar important solutions to alleviating problems faced by Belize's youth was discussed. The panel consisted of members from the Lions Club, teachers, students, village council members, business community members, area representatives, the media, religious leaders, non-government organizations and government departments. The discussion reiterated the fact that the youth are both the future and the present, and that there is an absolute need to invest in them now.
The outline addressed to PM Barrow consisted of nine recommendations. The first recommendation was to promote ongoing youth volunteer programs whether they are for the environment, the community or the elderly. The Lions also stated that more skilled training programs for the youth should be carried out, since this would lead to a better rounded education. They also stated that less emphasis should be placed on local and overseas examinations such as PSE and CXC.
There is also a need to encourage positive alternatives such as religion, sports, music, literary arts, arts, crafts and cultural awareness. Recommendations highlighted a reinforcement of self-esteem and personalities, with programs in place for motivation, encouragement and support for Belize's youth. Along this issue, the Lions stated that the link between mentors and youth should be developed not only during school time but also outside of school. Social workers and counselors are called upon to make their service readily available to the community. With the establishment of a Certified Drug Rehabilitation Center highly recommended, the strengthening of resources for Belize's youth is essential.
The letter urged both government and non-governmental organizations to use every opportunity they have to promote the younger generation of Belizeans as positive role models to others. Adults are encouraged to rethink their method of approach when advising young people, ensuring that their methods serve to nurture and support rather than hurt or harm with insensitivity and lack of understanding.
The Lions have forwarded these recommendations not only to PM Barrow but also to the Leader of the Opposition and other relevant individuals. The public is also reminded that fostering proper youth development is a community effort and not a one man job. The betterment of Belize's youth is an issue that should concern us all and it is our responsibility to make a difference in today's generation.
Follow The San Pedro Sun News on Twitter, become a fan on Facebook. Stay updated via RSS