Celebrating Children's Day
Tuesday, November 26th, 2013
Educational institutions across the country celebrated Children's Day on Wednesday, November 20th under the theme "Stop the violence against the children". In San Pedro, Children's Day activitiesfor the San Pedro Roman Catholic Primary School (SPRCS) culminated with a grand parade on Friday, November 22nd. Close to a thousand students from SPRCS took to the streets in colorful costumes, waving colorful banners highlighting this year's theme.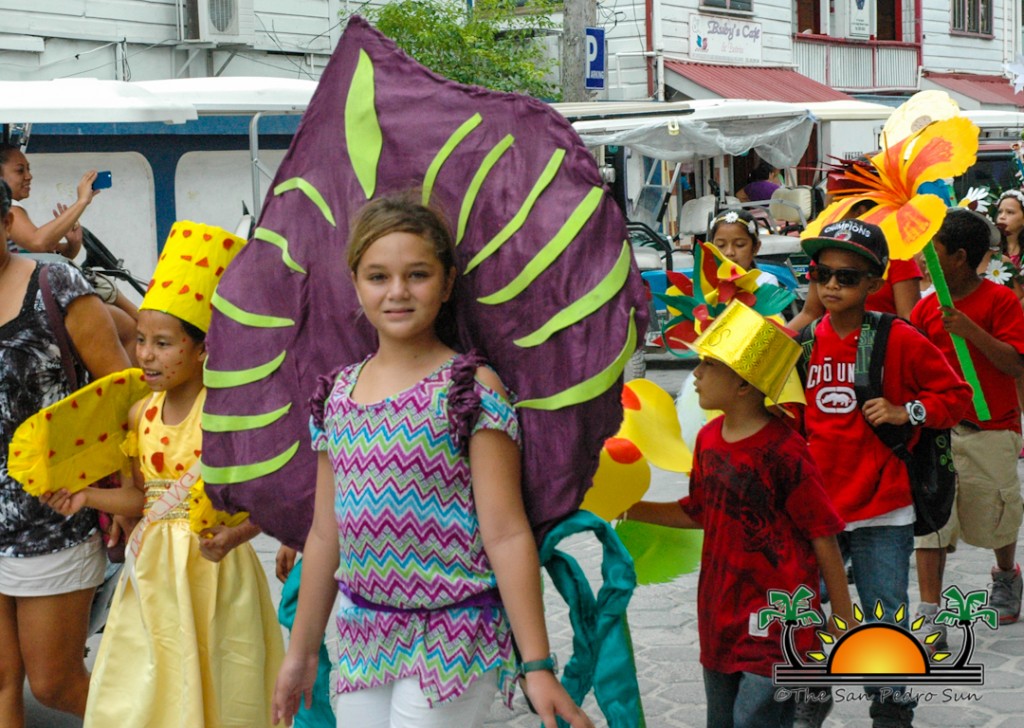 According to the Ministry of Education (MOE) the theme, "Stop the violence against the children", was part of a bigger initiative by Kim Simplis-Barrow, Belize's Special Envoy for Women and Children, the MOE, the Ministry of Human Development, the National Committee for family and children (NCFC), Restore Belize, United Nations Children's Funds(UNICEF) and the European Union. The demonstrations held across the country on Children's Day showed the need to protect and care for young Belizeans in the midst of anincrease in child violence around the world.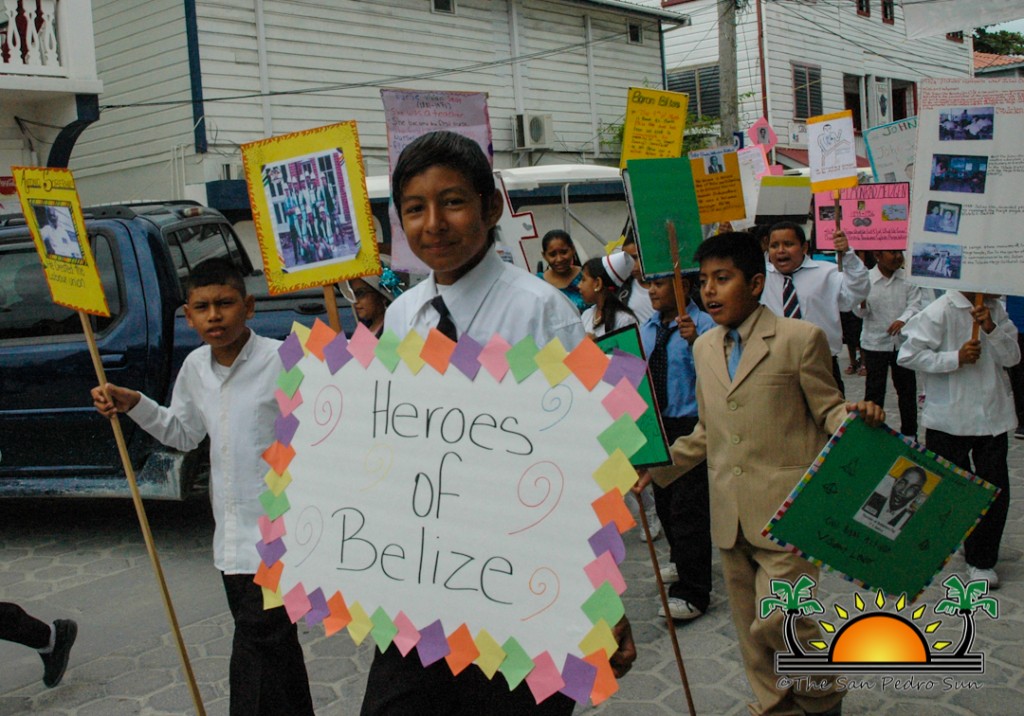 In the parade, SPRCS students depicted the many ways Belize is a diverse country while incorporating this year's team. Aniconic symbol was the traffic light that the teachers and students used to make a comparison to stop violence. Other groups demonstrated Belize's flora and fauna, folklore, social workers, fairytale figures and even National Heroes.
Other Children's Day activities included Sports Day and Crazy Day held at various primary schools and preschools on the island.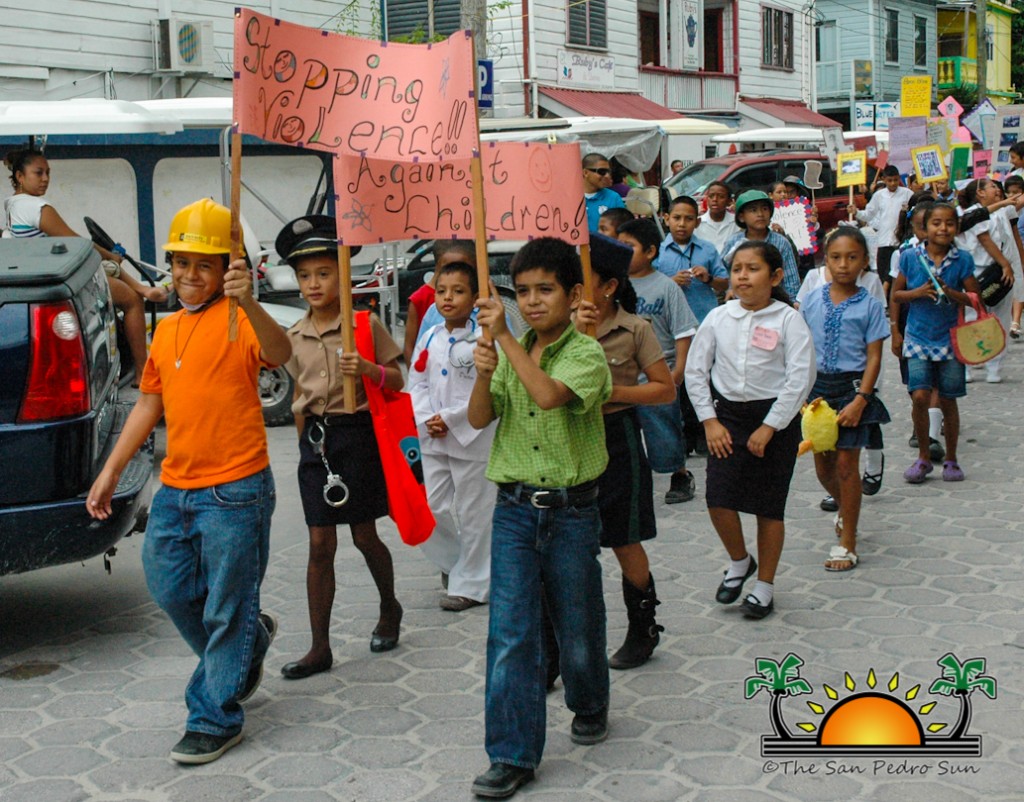 The San Pedro Sun encourages all residents to join the movement to stop violence against children. It only takes one person in a community to get a movement going. Let's protect and nurture the future of Belize!
Photo Gallery
Follow The San Pedro Sun News on Twitter, become a fan on Facebook. Stay updated via RSS