San Pedro signed on to become a Sustainable and Child Friendly Municipality
Tuesday, September 30th, 2014
The San Pedro Town Council joined other municipalities and cities throughout the country to sign on to an agreement to become a Sustainable and Child Friendly Municipality. The signing of certificate demonstrates the municipal government's commitment to ensure that during the next 16 months, the town would adopt policies that will ensure that every child lives in a safe, healthy and crime-free environment. The initiative, which was launched simultaneously in every town countrywide on Friday September 26th, is being spearheaded by the United Nations Children's Fund (UNICEF), The United Nations Development Programme (UNDP), the Belize Mayor's Association and the Government of Belize.

The Sustainable and Child Friendly Municipality program identifies the steps to build a local system of governance committed to fulfilling children's rights. It is within the scope of the Convention of the Rights of a Child which Belize signed on to in 1990. The framework document outlines the "building blocks" that need to be adopted to become a Child Friendly Municipality. These building blocks include structures and activities that municipal government agencies should have in place to engage children's involvement. These measures will ensure a children's rights perspective in all relevant decision-making and equal rights of access to basic services. In addition, the process of building a Child Friendly Municipality demands the political commitment of the local and national governments.

The Child Friendly Municipality framework has nine fundamental building blocks of which each municipality was asked to select at least seven. Those building blocks are 1) Children's participation 2) A child friendly legal framework 3) A city-wide children's rights strategy 4) A children's rights unit or coordinating mechanism 5) Child impact assessment and evolution 6) A children's budget 7) A regular state of the city's (municipality) children report 8) making children's rights known and 9) Independent advocacy for children.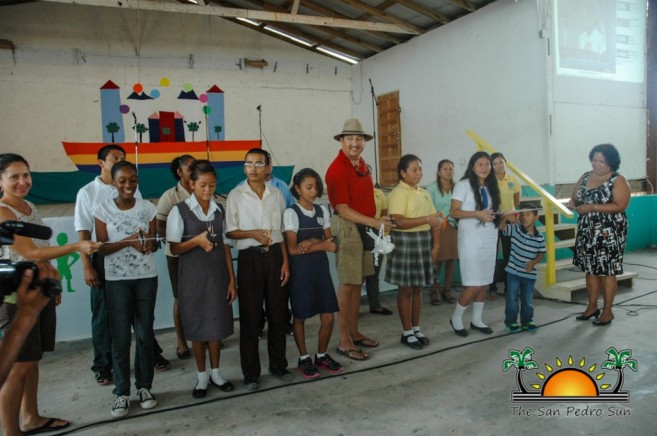 In San Pedro, the initiative was launched before hundreds of primary and secondary school children. Signing the commitment on behalf of the people and municipality of San Pedro Town was Mayor Daniel Guerrero. "We are proud to say that over the next 16 months, we will be working in several areas identified in the action framework that will ensure that La Isla Bonita – San Pedro Town – becomes a Child Friendly municipality," said Guerrero.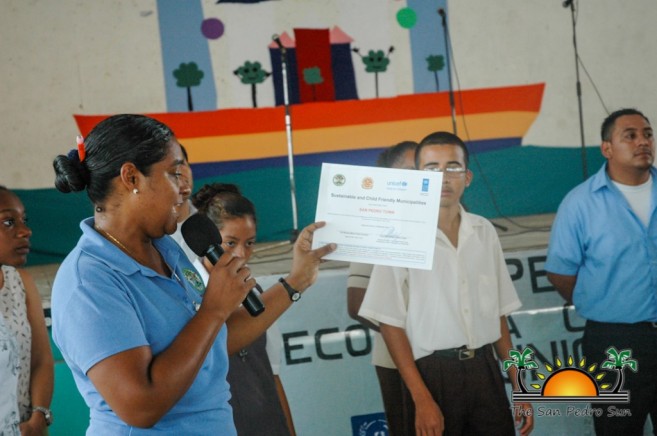 The Mayor went on to explain that a child friendly municipality guarantees that every young citizen 1) influence decisions about their town 2) express their opinion on the town they want 3) participate in family, community and social life 4) receive basic service such as health care, education and shelter 5) drink safe water and have access to proper sanitation 6) be protected from exploitation, violence and abuse 7) walk safely in the streets on their own 8) meet friends and play 9) have green spaces for plants and animals 10) live in an unpolluted environment 11) participate in cultural and social events and 12) be an equal citizen of their town with access to every service, regardless of ethnic origin, religion, income, gender or disability.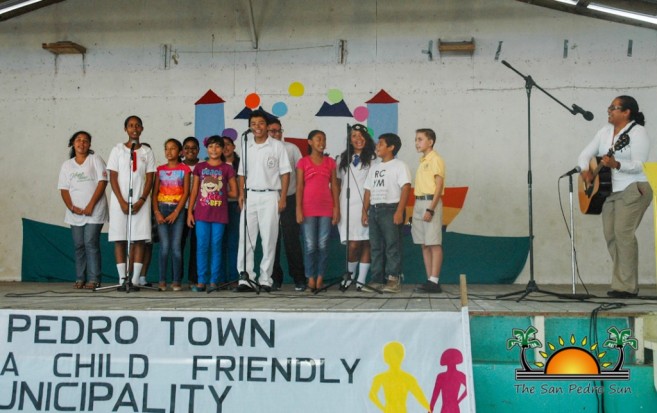 According to Guerrero, San Pedro Town has been working to address some of those building blocks and in the near future, projects that are being executed will help to guarantee that some of the rights are met. "The onus of becoming a child friendly municipality falls on each and every one of us. After all, the good old saying says "It takes a village to raise a child." In other words, for us to raise our children – in a child friendly municipality – it will require the collaboration the students, the teachers, the parents and the various stakeholders, working along with the municipality over the next 16 months," explained Guerrero.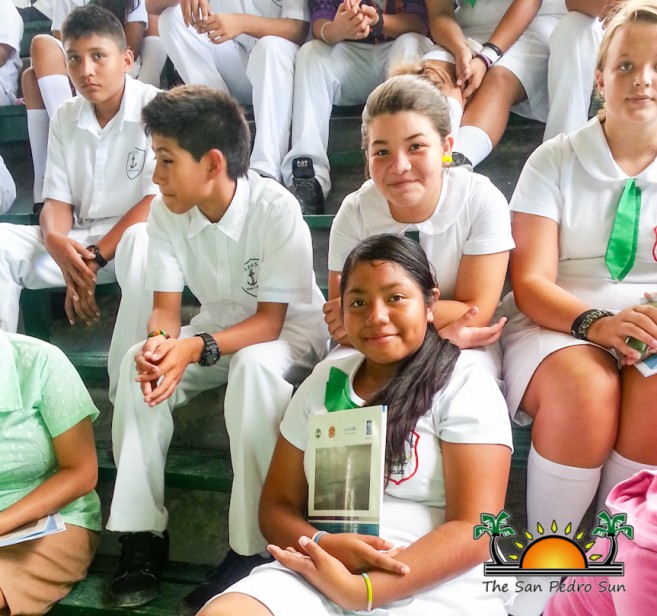 Following various Child Friendly presentations, Guerrero signed the certificate of commitment and joined a group of students in cutting a ribbon to symbolize the launch of the new initiative.
Similar programs were launched countrywide with remarks from the various international stakeholders being simulcast. The San Pedro Town Council has set up a task force for the Sustainable and Child Friendly Municipality program. That task force comprised of representatives of the San Pedro Town Council, various ministries, teachers, students and other key members of the civil society.
Follow The San Pedro Sun News on Twitter, become a fan on Facebook. Stay updated via RSS