BTB and Industry Partners Give Couple A Belizean Honeymoon
Monday, February 24th, 2014
Belize City, Belize – February 21, 2014
It is not every day that the Belize Tourism Board receives requests to give a couple a honeymoon in Belize, matter fact, it has never happened, at least not that we can recall. So, when the BTB received a letter from WPC Leyna Cano on behalf of Precinct II requesting the BTB's assistance for what we believe was a well-deserved and truly touching story, we knew that we had to try our best to make it happen.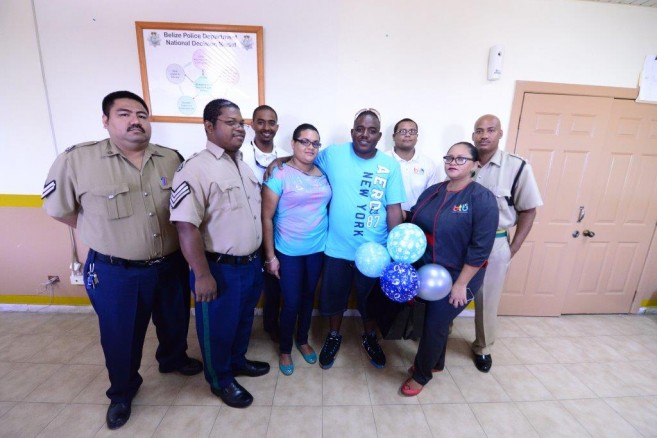 In her letter, WPC Cano articulated what a trip would mean for the couple. Very much in love, PC Leon Flowers and Dana got married in court and never had a honeymoon. Shortly after, Mrs. Flowers was diagnosed with Stage III cancer and despite treatment abroad, a few days ago she returned home after learning her cancer is terminal and that she has only a couple months to live.
The couple's positivity in the face of such a difficult time in their lives, coupled with the acts of thoughtfulness and kindness demonstrated by Precinct II, really moved us and we created a nine day itinerary after we received overwhelming support from our industry partners. On Friday, February 21st, Mr. & Mrs. Flowers departed for the much needed break which takes them to the destinations of Placencia, San Ignacio and San Pedro. The pair is set to experience the warmth of our Belizean hospitality and the indescribable beauty of our country through the best of what Belize has to offer in attractions, food, art, transportation and accommodation.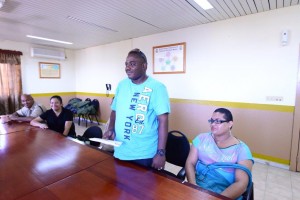 The Belize Tourism Board extends a sincere thank-you and acknowledges all the people who made this initiative a success. We want to recognize Tropic Air, Robert's Grove, Tutti Frutti, The Art Affair Gallery, Laru Beya, Splash Dive Center, Maya Beach Bistro, Barefoot Services, Rum Fish Y Vino, Wendy's Creole Restaurant, The Lodge at Chaa Creek, Yute Expeditions, Rolson's Cosina Y Cantina, San Ignacio Resort Hotel, Hode's Place, Boaz Golf Cart Rental, Belize Pro Diving, Caprice Restaurant, El Divino, Victoria House, Elvi's Kitchen, Caramba's, and Seaduced.
Thank you! Thank you! Thank you!
Follow The San Pedro Sun News on Twitter, become a fan on Facebook. Stay updated via RSS