World Water Day Poster Contest Announced
Monday, March 3rd, 2014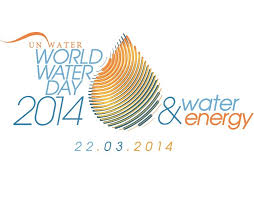 An International day to celebrate freshwater was recommended at the 1992 United Nations Conference on Environment and Development (UNCED), and the United Nations General Assembly responded by designating March 22, 1993 as the first World Water Day. Every year thereafter, World Water Day is celebrated on March 22 around the world.
This year the Ministry of Natural Resources and Agriculture, in collaboration with other Ministries and Departments, has taken the lead for the celebration of the annual World Water Day (WWD) event as a means of focusing attention on the importance of freshwater.
The theme for this year's World Water Day is "Water and Energy" and is focused on raising awareness of the inter-linkages between water and energy. Water and energy are closely interlinked and interdependent. Energy generation and transmission requires utilization of water resources,
particularly for hydroelectric, nuclear, and thermal energy sources. Conversely, about 8% of the global energy generation is used for pumping, treating and transporting water to various consumers.
This year, the WWD Committee invites all primary school students to participate in a Poster Contest highlighting the theme 'Water and Energy'. All primary school students are invited to create posters to spread this message and raise community awareness. All entries must be original and created by the students. For more information on water and energy visit the following website: http://www.unwater.org/worldwaterday/.
Entries must be received no later than March 19, 2014 and should be submitted to the Ministry of Natural Resources and Agriculture in Belmopan. Winners will be announced no later than March 20 and awards will be presented on March 21, 2014 at the Open Day Exhibition to be held at the San Ignacio Hotel Resort in San Ignacio Town.
Follow The San Pedro Sun News on Twitter, become a fan on Facebook. Stay updated via RSS