Winnie Estelle drops anchor at her final home
Tuesday, April 1st, 2014
On Monday April 1st, The Chesapeake Bay Maritime Museum (CBMM) in Maryland, USA received its newest edition to its fleet of historic vessels. The Winnie Estelle, a Chesapeake Bay buyboat, made her homecoming to the town where she first started some 94 years ago.
In April 2012, The San Pedro Sun wrote an article about Winnie Estelle, a vessel built in 1920 in Crisfield, Maryland USA by Noah T. Evans. While Winnie Estelle served as a buyboat for over 50 years along the Maryland Bay where she freighted oysters and fish, she was later bought by Watson "Shug" Marshall and son Eugene Marshall in 1960, whereby she was used as a buy boat for the last time in the USA.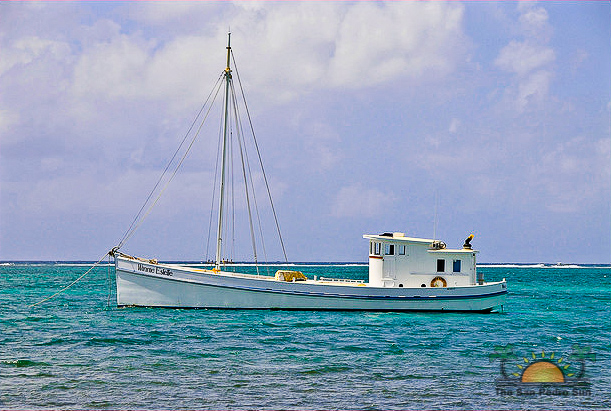 In 1976 Winnie Estelle was sold and brought to the  Caribbean where she was used to transport pine lumber from Honduras to Belize. Winnie Estelle eventually found her way to Ambergris Caye where she was used for cruises and even trips to the Blue Hole. After a long life, the vessel eventually succumbed to its years of service and was left to sink. Roberto Smith eventually pulled up the vessel and restored her with new life. The boat eventually departed the country and found its way back to the Bay she originated from years later in 2012 when she was purchased by Michael Whitefield.
On April 1st, the 65- foot vessel made its way to The Chesapeake Bay Maritime Museum , which will be her final home. According to a release from the official Facebook page of the museum "Winnie Estelle will be used by CBMM for drop-in public cruises, student ecology tours, a floating classroom, private charters, weddings, and more. Beginning in May, scenic Miles River cruises on the Winnie Estelle will be offered Fridays through Mondays. Four, thirty-minute cruises will be offered daily at $15 for non-members, $10 for CBMM members and $5 for children under six. Same-day tickets will be issued at the museum's store or welcome center."
The San Pedro Sun
is happy to report that after years of service, Winnie Estell has approached her final harbor.
Follow The San Pedro Sun News on Twitter, become a fan on Facebook. Stay updated via RSS