SPHS holds Grand Raffle
Friday, May 30th, 2014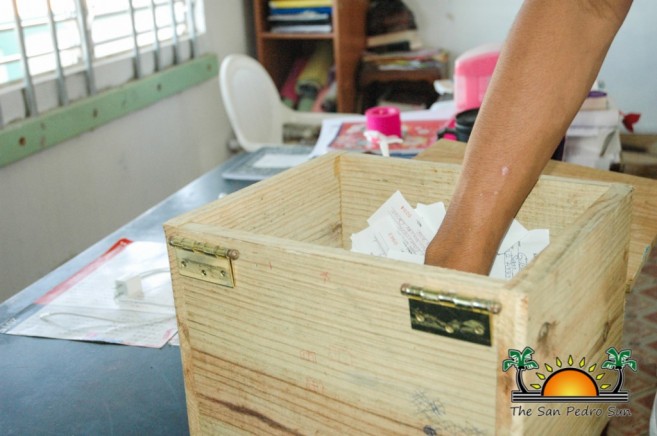 On Wednesday, May 28th, San Pedro High School (SPHS) held their grand fundraising raffle, the proceeds of which were used for the sports and drama exchange programs. Drawing the winners of the raffle was Afrie Black, member of the SPHS basketball team.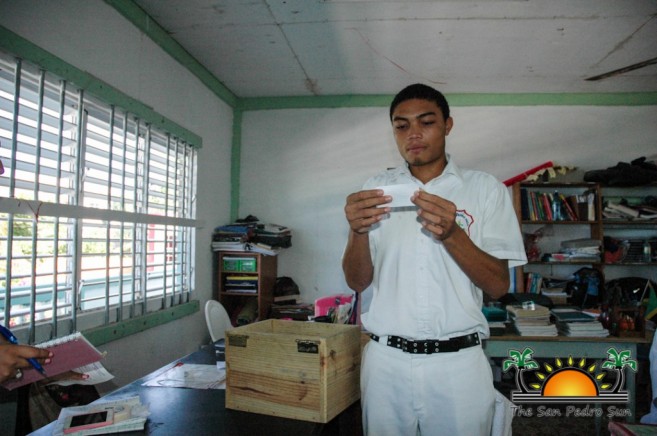 First prize was a round trip ticket to Miami, Florida US and the very lucky winner was Juan Carlos Perez.
Other winners:
2nd- a roundtrip ticket to Chetumal and one night stay at Los Cocos Hotel – Noemi Juarez
3rd- HTC smart phone – Renison Crawford
4th- $500 cash – Erick Santizo
5th- one week stay at Exotic Caye Resort – Pinita Verde
6th- one week stay at Exotic Caye Resort – Renison Crawford
7th- dinner for two at Hidden Treasure Restaurant – Jerry Ack
8th- $100 cash – Norma Graniel
9th- $75 gift certificate at WINGS – Berta Cordon
10th- $50 cash – Tricia Morey

The sports exchange program was held from April 16th to April 25th and saw the male basketball and volleyball teams traveling to Jacksonville, North Carolina, USA to participate in sporting activities with Northside High School. The drama exchange program saw the SPHS drama club travelling to Los Angeles, California USA from May 23rd to the 31st to participate in a drama and theatrical camp along with students from the United Kingdom, Mexico and Zanzibar.
SPHS would like to thank El Pescador Resort, Capricorn Restaurant, Captain Morgan's Retreat Resort, Ramon's Village Resort, Save On Supermarket, ICB, Sandy Point Resorts, Georgetown Trust, Amandala Press, Enes Ramirez, Dale Miglio, Polo's Rentals, D'Catch, Rosie Lara, Tom Kirkpatrick, Mary Hawthorne, Cesario Rivero Sr and FC's Aluminum. Congratulations to all the winners.
Follow The San Pedro Sun News on Twitter, become a fan on Facebook. Stay updated via RSS