Belize Earns A Host Of Top 100 Readers Choice Awards
Tuesday, August 19th, 2014
Belize City, Belize – August 11, 2014 – The August 2014 "Scuba Diving" magazine has outlined Belize as the "Central American paradise" who "earned a host of 2014 Top 100 Readers Choice Awards." Belize earned Readers Choice Awards for the Caribbean and Atlantic's best overall destination, big animals, wall diving, and underwater photography.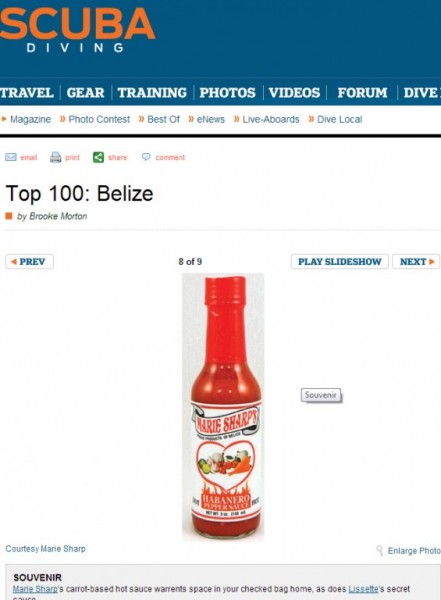 Some of the highlights from the three-page spread include mentions of our barrier reef "bowing only to Australia's great one." It also talks about the wall dives that can be done along the atolls, which "turn into an underwater Lollapalooza." Also among the highlights was Gladden Spit which placed in the top 5 list for "best big animals in the Caribbean and Atlantic region." Apart from our "big animals," Belize was also recognized for its "macro critters." Belize, known for some of the most authentic experiences, was also pointed out as a destination for tours from luxury yachts, to explorations through the jungle and to the archaeological sites.Capping off the notable highlights was our Great Blue Hole, which is described as a "landmark that warrants crossing off a list."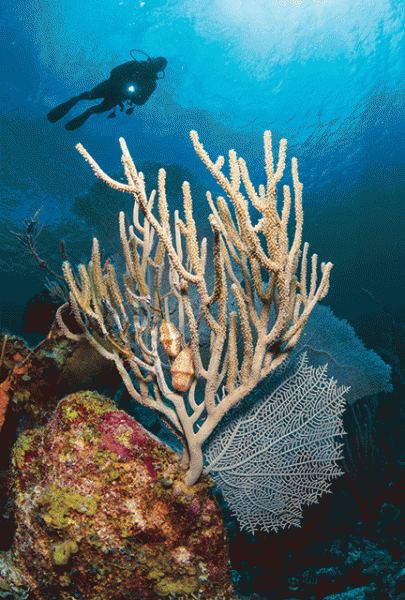 Director of Marketing and Industry Relations, Alyssa Carnegie, commented, "We are honored that Belize has earned so many Readers Choice Awards from Scuba Diving Magazine. This is a very popular and influential publication for divers, so these awards will resonate in the diving world and further strengthen Belize's position as a top diving destination. Those that know about us will continue to visit, and those who weren't sure will now know what we offer divers, as well as other visitors. The BTB shares this recognition with all our partner agencies that work tirelessly to preserve the integrity of our local sites."
The article is available online at http://www.scubadiving.com/photos/top-100-belize.
Follow The San Pedro Sun News on Twitter, become a fan on Facebook. Stay updated via RSS