It's the season for Christmas Raffles!
Wednesday, December 31st, 2014
To thank their customers for their patronage throughout the year, several establishments across San Pedro Town held Christmas Raffles to give their patrons the opportunity to win great prizes. Here is a list of the lucky winners for this year's raffles: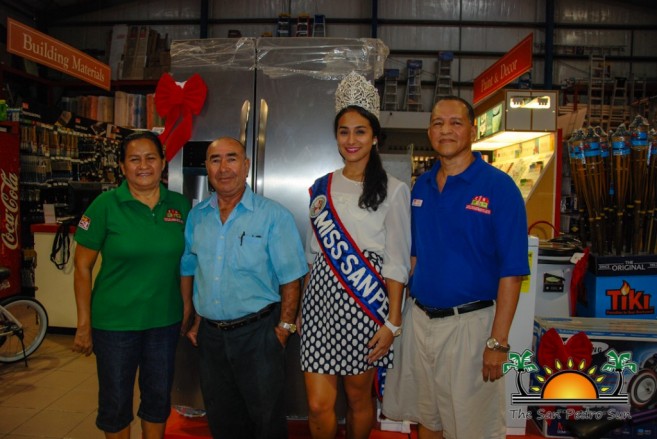 On Monday, December 22nd, Castillo's Hardware hosted its annual Christmas Raffle. For the past month, customers have been filling out tickets in hopes of winning one of five fabulous prizes. Picking the lucky tickets was Miss San Pedro Michelle Nuñez. Taking the fifth place prize of 10 gallons of "Do it Best" paint and primer-in-one was Ovelia Tepaz with ticket number 972112. In fourth place was Luis Rivero with ticket number 874579. He won a "Comfort Aire" patio cooler. Harriet Fisher, with ticket number 463634, took the third place prize of a Samsung 1000 watt stereo system. The second place prize of a GE heavy duty washing machine went to Captain Sharks, with ticket number 969938. And taking the grand first place prize of a 26 CF SS Frigidaire refrigerator was Cornelio Teos, with ticket number 252478.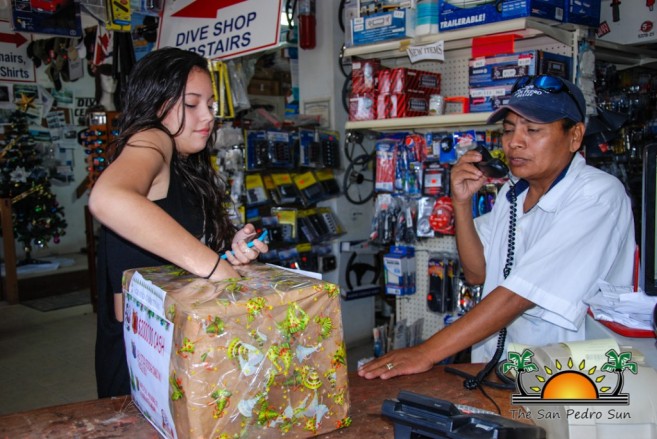 Captain Shark's held their Christmas Raffle on Tuesday, December 23rd. First prize was a $2,000 cash prize that went to J&K Golf Cart Rentals with ticket number 842896 for the second year in a row. Second prize was a Penn/Ugly Stick Spinning Combo with a tackle box that went to Gricel Graniel with ticket number 420017. The final prize, a mares fin and snorkel set with an underwater camera went to Carla Velasquez with ticket number 842983.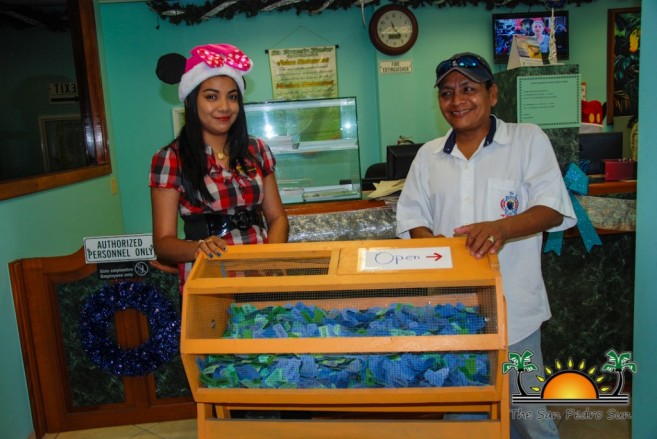 St. Francis Xavier Credit Union also held their Christmas Raffle on Tuesday, December 23rd. They raffled out seven great prizes. Alexia Nuñez took the seventh prize with ticket number 468923. In sixth place was Segret Young with ticket number 467836. Fifth place went to Lucia Perez with ticket number 475031. Elton took fourth place with ticket number 462036, while Maria Saelee took third place with ticket number 466173. In second place was Daisy Chen with ticket number 467566 and taking the grand first place prize was Frianie Polanco with ticket number 617936.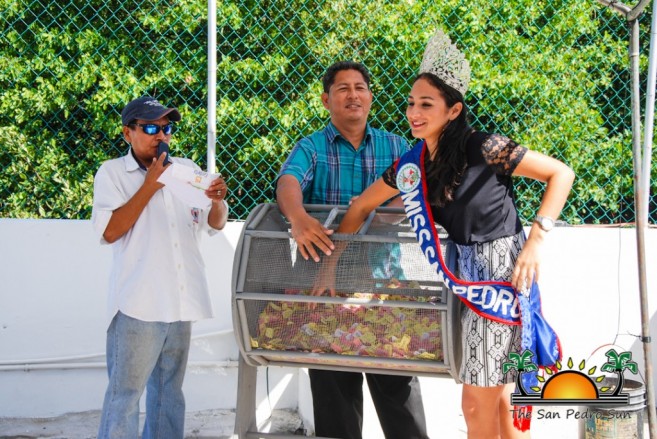 On Tuesday, December 23rd, Caribeña Enterprises held two raffles for their customers from Caribeña Fuels and Coral Cable Vision. The winners of both raffles were chosen by Miss San Pedro Michelle Nuñez and Miss Lions Arlethe Lima. Earlier in the day five winners were chosen from customers who purchased $25 of gasoline, diesel or other store products customers, each receiving one raffle ticket. In fifth place was Severo Guerrero who received a cellular phone. Fourth place went to Tony Nuñez, who won a Christmas ham and turkey. In third place was Romel Sanchez who received a home theater system. Kilian Azueta took the second place prize of 50 gallons of fuel. Taking the grand prize of a 40" LCD flat screen television was Mike Coleman.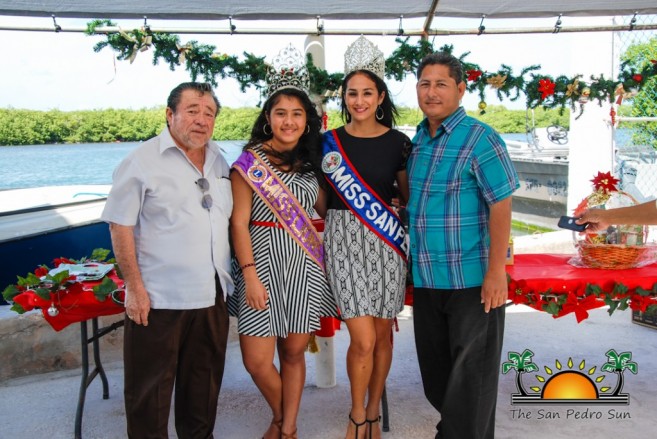 A second raffle was held at Coral Cable Vision later in the afternoon, and four lucky winners walked away with amazing prizes. In fourth place was Veronica Suelema Trejo who received three months of free cable. Taking the third place prize of a Christmas ham and turkey was Lisa Forman. The second place prize of a home theater system went to Michael Hancock, while Felipe Ancona Sr. walked away with the grand prize of a flat screen TV.
Congratulations to all the winners!
Follow The San Pedro Sun News on Twitter, become a fan on Facebook. Stay updated via RSS