San Pedro Food Bank to open its doors in April 2015
Friday, March 27th, 2015
Three island residents have joined forces with the San Pedro Lions Club to kick-start an island Food Bank. Britney O'Daniel, Gualberto "Wally" Nuñez and Darwin Palma are the founders of the first ever San Pedro Food Bank, which will provide weekly groceries to low income families. The Food Bank is located upstairs of the San Pedro Lions Den and efforts are already in place to stock up inventory for the distribution to commence on Tuesday, April 10th.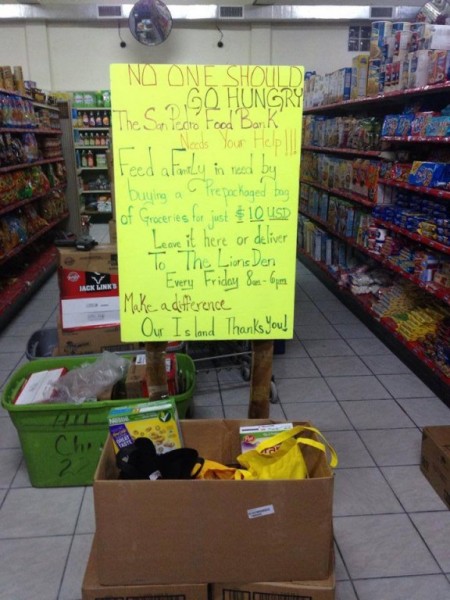 The first batch of groceries were collected at Caye Mart. Customers were encouraged to buy a pre-packaged grocery bag for $20 to donate to the Food Bank. For every bag sold, Caye Mark donated additional canned and nonperishable food items. On Friday, March 20th the first stock of goods was transported to the San Pedro Lions Den to await distribution. Caye Mart will be one of the designated stores where the San Pedro Food Bank will have collection outposts.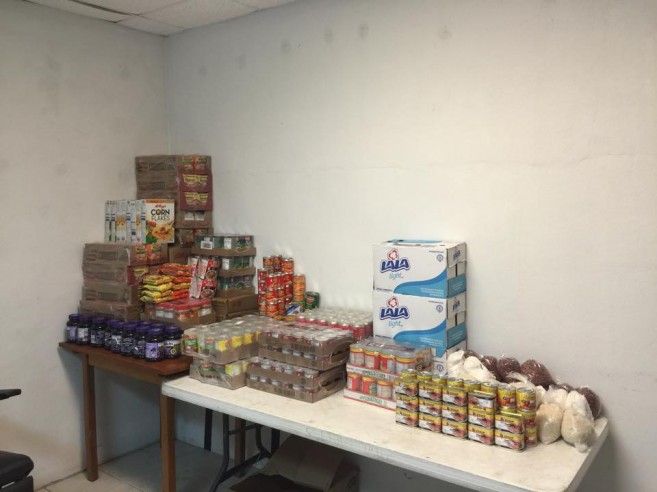 According to O'Daniel, this initiative is essential to ensure that all island residents receive the basic nourishment of everyday meals. "We came up with the idea about six to nine months ago. What we want to do is to subsidize groceries to low income families so that they can have food daily," said O'Daniel. A volunteer from the North Texas Food Bank in the USA, O'Daniel is very passionate about the cause. "Together with Nuñez and Palma, we started working on finding a location and taking the first steps towards getting the necessary inventory to sustain the Food Bank. We reached out to the Lions, who were more than happy to provide us with the space to store the items and be our headquarters. Caye Mart also came onboard to help us stock up on groceries. Right now we are stocking and just getting ready to start distribution," said O'Daniel.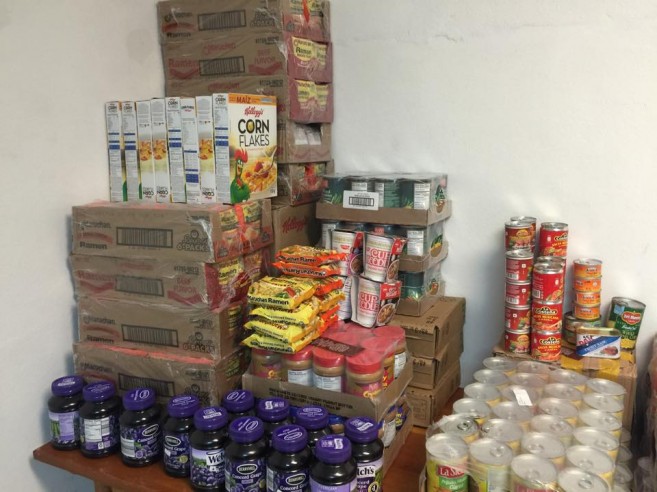 In its initial stage, the Food Bank is expected to provide groceries for 20 families. Certain families have been identified by the San Pedro Cancer Society, San Pedro AIDS Commission, San Pedro Roman Catholic Primary School and Holy Cross Anglican School. Applications are also available for families seeking assistance. In order to qualify, at least one member of the family must be employed. Other factors that will be considered to determine eligibility include household income, number of children, single parent households and dependability of family members (elderly/ disabled). "At the start we can't provide to everyone, but we will do our best to ensure that those that need it most receive the groceries. As we grow we hope to be able to provide to more families. We are also looking to get the rest of the business community and the tourist community on board. The more groceries we get, the more we can give back," said O'Daniel.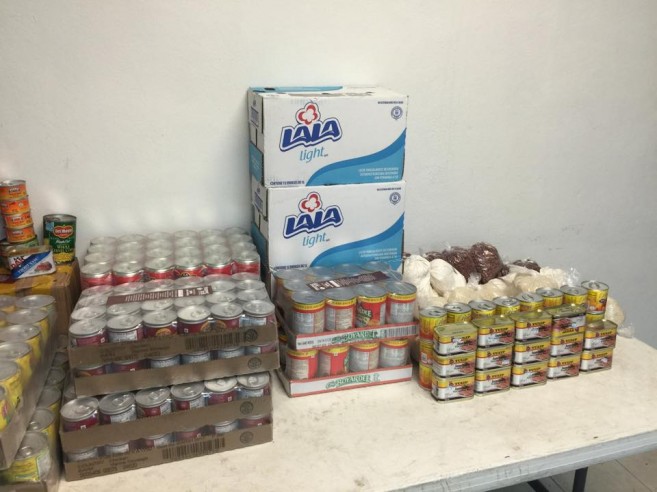 The Food Bank is working to set up donation outposts in both north and south of San Pedro Town. "We are trying to find two more stores that would be willing to help us by selling the grocery bags. The store also has to be willing to donate to the Food Bank. We accept donations from everyone. We want this to be a community effort," said O'Daniel.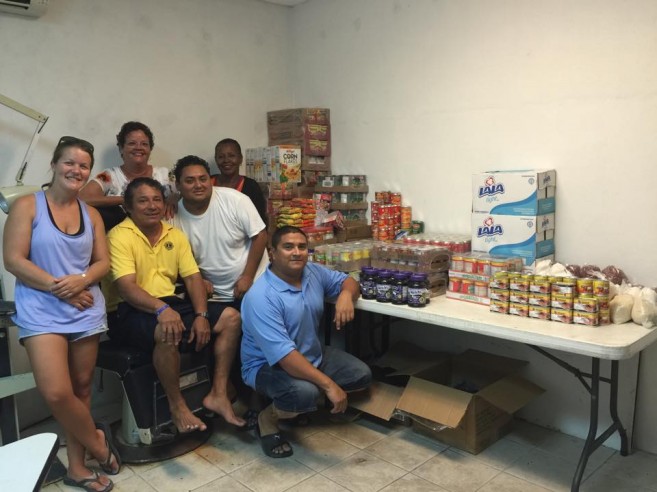 Anyone wanting to contribute can drop off nonperishable or canned goods to Caye Mart or the San Pedro Lions Den on Friday's from 8AM to 6PM. For pick-ups contact 630-1241/632-5017/628-8461. Monetary donations are not encouraged; goods are preferred.
The San Pedro Food Bank would like to thank all those who have donated to the cause, including Corry McDermott, Tropic Air, Captain Sharks, Caye Mart, Palapa Bar, Black Orchid Restaurant and the San Pedro Lions Den.
Follow The San Pedro Sun News on Twitter, become a fan on Facebook. Stay updated via RSS