New Patroness for HelpAge Belize: Marie Elena Sylvestre, BA
Wednesday, May 20th, 2015
Press Release – HelpAge Belize – May 12, 2015 –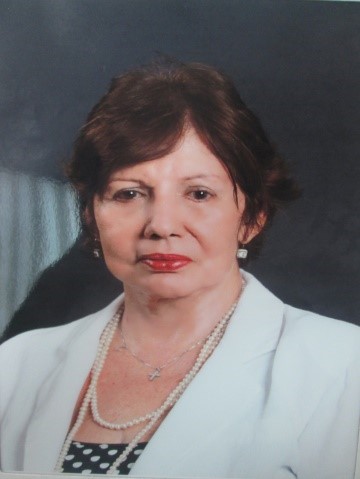 HelpAge Belize is delighted to introduce our new Patroness, Marie Elena Sylvestre. We are looking forward to working with her to further create awareness on older person's rights and to address issues that marginalized their access to healthcare and housing, income security, family care and support.
Maria Elena Sylvestre has recently been appointed to the position of Honorary Consul for the Russian Federation in Belize. She has served in many distinguished positions such as the President of the American Chamber of Commerce in Belize, the Chairperson for HelpAge Belize, and as a member of the National Trade Negotiating Committee, which provided support and guidance to the Ministry of Foreign Trade. Mrs. Sylvestre also pioneered the concept of Duty Free retail shopping in the Country of Belize. In 1972 she established the Belize Pharmaceuticals Co. Ltd. and its subsidiary, the Belize Diagnostic Center. Mrs. Sylvestre, along with her husband, the late Honorable Louis Sylvestre and assisted by the European Union, conducted research to produce superior cashew nuts that would benefit future cashew farmers in the country.
On April 24, 2015 in an interview with Marleni Cuellar of Channel 5 Belize, Patroness Maria Elena Sylvestre, stated, "I feel honored and overwhelmed that the entire group of the HelpAge family came up with the decision to have me named as its patroness. It is an honorary title. I feel that the role is to provide more oversight in all the developments of HelpAge. It has been the premiere organization since 1984 in advocating for the elderly. When I first started with Helpage in 1988, the organization was already in the 5 districts. Today, they have expanded into Belmopan, Hopkins and Seine Bight. The conviction that older persons deserve to be recognized, supported, loved and cared continues to grow in the hearts of all Belizeans. HelpAge, more than ten years ago, did a legislative review and came up with definite areas – where older people can be legally protected because they are vulnerable not only to society but even in their homes. I feel that if this document could be passed into law, Helpage would have achieved a tremendous milestone, in its work for the persons who now require this protection, and for future generations of older persons.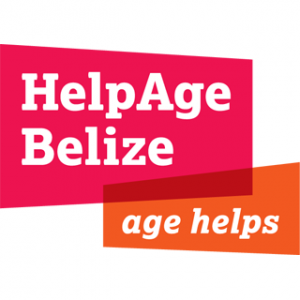 HelpAge Belize, Chairman, Mr. Evan Dakers pointed out that: Mrs. Sylvestre has served as chairperson of Helpage Belize since 1988 to 2006. He further declared that, "Ms. Sylvestre has been and continues to be the "anchor" of our organization for the past 27 years, and with the sole exception of the now deceased Past Chairman (Mr. Elias Awe), she has been and continues to be my mentor and adviser in relation to the issues and concerns impacting the elderly sector of Belize's population. In my view, she is the ideal individual to have been selected as Patroness of HelpAge Belize, and I am extremely happy that she graciously accepted the title of HelpAge Patroness".
Mrs. Jaimala Vasquez, Vice Chairperson for HelpAge Belize also stated, "I am thankful that Mrs. Sylvestre has accepted the honor of being the Patroness of Helpage. She is a wonderful mentor and friend who continually guides me to make the best decisions as a Board Member of Helpage; she is always willing to share her knowledge and advice without hesitation".
Help Age Belize is a non-profit organization mandated to reduce the isolation and increase the general quality of life of older persons in Belize. It operates eleven (11) branches throughout the country and works in partnership with government and non-governmental institutions.
Mrs. Sylvestre takes up the post following the passing of Sister Elsa Oliva who died on February 12, 2015.
Follow The San Pedro Sun News on Twitter, become a fan on Facebook. Stay updated via RSS