Infusing taste buds with Caribbean Spice
Monday, April 18th, 2016
'Sugar, Spice, and everything nice' has allowed Chef Libby Storey to keep one of the best kept cuisine secrets in Belize. Originally from the state of Louisiana, USA, Libby worked at different restaurants in the Eastern Caribbean, even attending the University of Virgin Islands in St Thomas.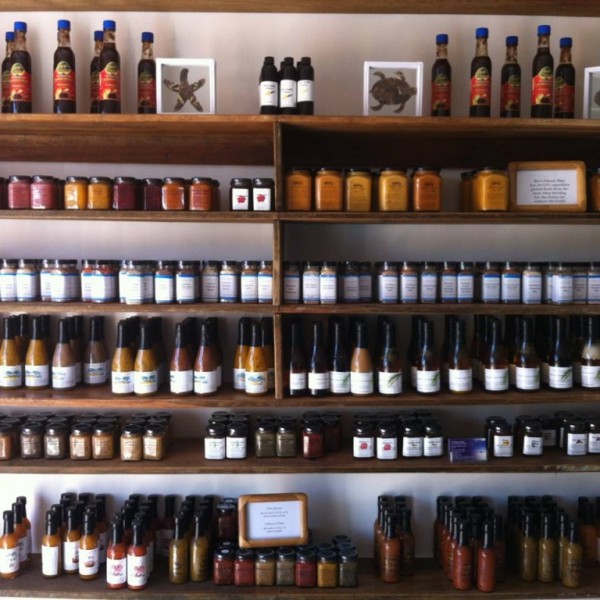 After being exposed to Caribbean flavors and spice combinations of the Maya, Mestizo, Caribe, Garifuna, and Guatemalans, she has successfully captured the exotic essence of the Caribbean. Libby has since become an entrepreneur, launching her own home-bottling company titled, "Caribbean Spice".
Back in 1998, Libby underwent cooking hassles at her restaurant, unable to find a wide variety of seasonings and spice blends. "I then started blending my own spices. First I made my version of Caribbean Creole Seasoned Salt, Blackened, and lastly, Jamaican Jerk. While working at Mango's in 2000, I created around ten total seasonings," said Libby.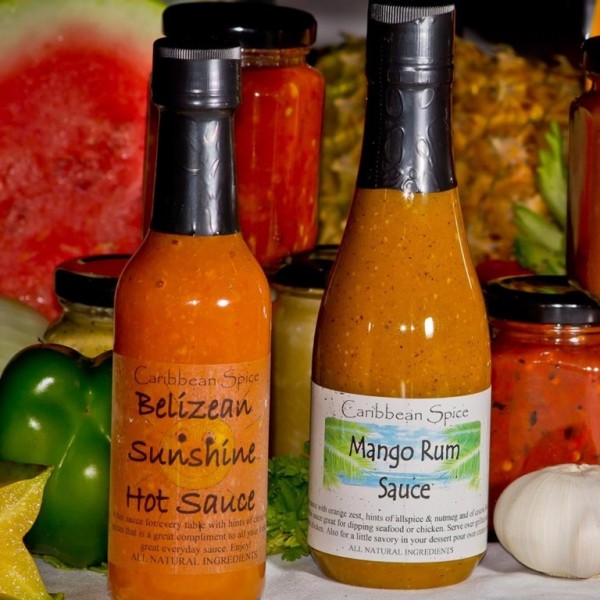 Dishing out the all artificial additives and flavors, Caribbean Spice products are 100% Belizean-made, with a combination of fresh ingredients from Libby's greenhouse and fresh produce from local farmers' markets. She has now evolved her business from ten to over 100, all-natural, organic products. From habanero paste, fruit butters, spice blends, seasonings, sea salt blends, mustards, marinades, vinegars, salad dressings, barbeque sauces, michelada mix and gourmet cooking sauces, Caribbean Spice caters to all palates!
Libby's hand crafted products are currently being sold at 12 Belize on Tarpon Street and The Greenhouse on Pescador Drive in San Pedro Town. As a business owner, she has encountered several stumbling blocks. "I have been to so many stores around Belize and the islands who just refused to carry my products. I would not be where I am today if it wasn't for Evelia at the Greenhouse, she believed in me and carried every single one of my products," said Libby.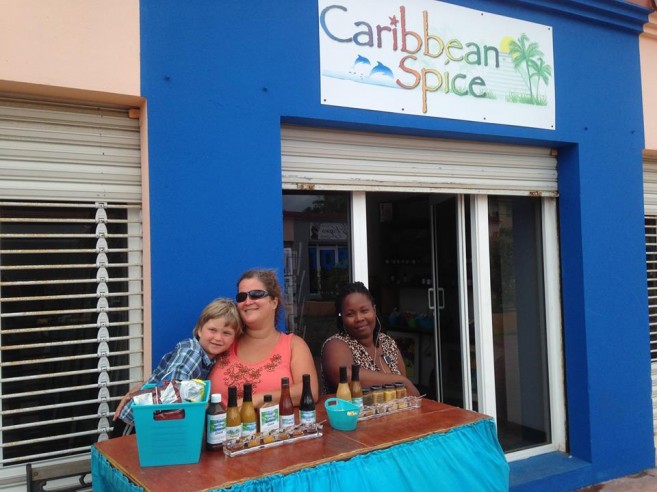 In Belize City, Libby has opened the first store front at San Pedro Belize Water Taxi Express. She offers over 30 taste samples every day for people to try, and locals can get up to 20% off products. She also does wholesale and retail sales on her website at www.caribbeanspicebelize.com. Libby is currently exporting her unique products to Central and South America and the rest of the Caribbean Islands.
Kudos to Chef Libby as she allows Caribbean Spice to infuse our Belizean meals!
Follow The San Pedro Sun News on Twitter, become a fan on Facebook. Stay updated via RSS