National Policy Monitoring Tool launches
Friday, September 30th, 2016
On Tuesday, September 27th, the Ministry of Human Development, Social Transformation and Poverty Alleviation (MHDSTPA) met at Our Lady of Guadalupe Mercy Centre in Belize City to launch BelizeInfo, a new website that will be used as a national policy monitoring tool for the country.
BelizeInfo is a two-tier management information system that came as a result of the Community Action for Public Safety project (CAPS) five years ago. The website publicizes data in a structured manner, and is composed of over 65,000 data values. It is designed to also strengthen the monitoring and evaluation in the country to include: project, sector, thematic, national strategic plans, and the growth and sustainable development strategy.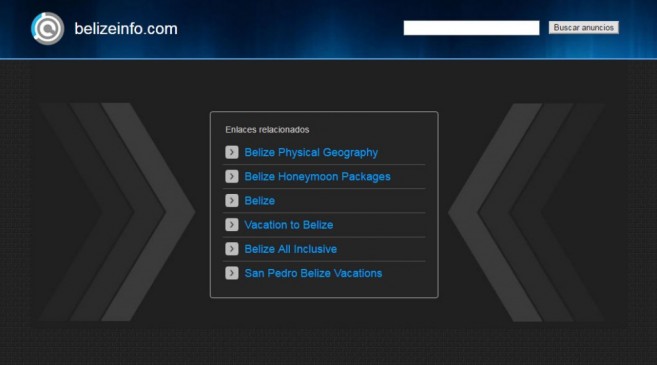 Since the website will be readily available to the general public, it can be used as a method to gather information, as well as to analyze and educate. The release explains, "BelizeInfo enables its users to easily analyze and visualize data, and export this in many formats. The two-tier approach allows Policy and Planning Units in Government to access data through a secure website (called Inter-Agency Public Safety Management Information System – IPSMIS) and allows the general public to access through a second website, called BelizeInfo."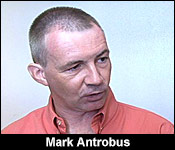 Mark Antrobus, Social Planner of the Ministry of Human Development explained that not only will BelizeInfo serve as an online tool for information and statistical monitoring, but it will be a "one-stop" shop to gather all relevant data. "There are a number of websites, we have the Central Bank that has a huge number of data values on the financial sector. We have Statistical Institute of Belize (SIB), which has information on the economic sector, on the general population. We're hoping to have a crime observatory launch next month. So what we're doing is bringing all of that data together in one central location so you don't have to worry about where to get this data from, what formats am I going to get it in, this is a one stop shop for data for the country," said Antrobus.
Antrobus stated that with thousands of data values ranging from crime to economy, the website will ultimately monitor Belize's development against the country's plans and targets. "We took a decision very early in the project that we weren't going to focus just on crime and just this data. We wanted to logistically a national policy monitoring tool for the country and for government. It is not just government data that we have; it is not just ministries. It is anyone that produces data in the country that we can upload into the system. We got data over the last two years in paper format, in PDF format, in excel format and so putting all of that into one system is a challenge. It is getting much better, but there is still a long way to go," said Antrobus.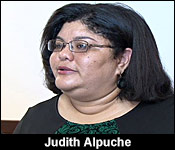 According to Judith Alpuche, CEO of the Ministry of Human Development, BelizeInfo will be a handy tool for the examination of our developing nation. "What we're doing here is really trying to push even further, this culture of utilization of data…People would use it if it's available but it's just going through the pain of finding it, digging it up, pulling it out, the administrative data from the various ministries, etc. Bringing it together like we have in BelizeInfo under one umbrella means you don't have to be going to the SIB and Central Bank and all over the place…it's collated in one area. We hope that this will help to continue to build that culture of using data," said Alpuche.
After the launch, a user workshop was held, where invited guests from government, statutory bodies, non-government organizations, and all academia were invited to familiarize themselves with the new national policy monitoring tool.
Follow The San Pedro Sun News on Twitter, become a fan on Facebook. Stay updated via RSS