German birthday party ended up in BEPRA: Belize Educational Project in Rural Areas
Friday, April 7th, 2017
Children of Evangelic Holiness Academy (Santa Familia Primary School) get support on their way to a better education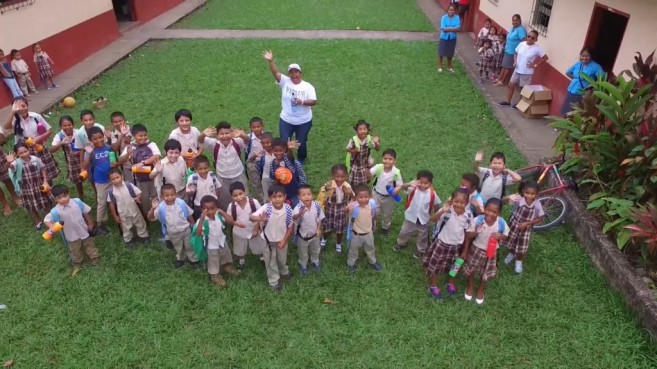 K i e l / G e r m a n y. 30 years ago German consultant and journalist Ingwer Seelhoff travelled for the first time to Belize. "Since then the Central American country and its people have given me and my family on many, many trips a kind of a second home," the 61 years old says who runs his company in the Hanseatic city of Lübeck at the Baltic Sea. After travelling all over Belize and with his professional experience in many projects Seelhoff knows how important education is. So he decided for his birthday party in Germany: no presents, but some money for an educational project. "It was quite clear that this little support should go to the youth in Belize – and I wanted the Belize dollars to move something in rural areas. Because rural areas and villages are very often having a hard time – all over the world."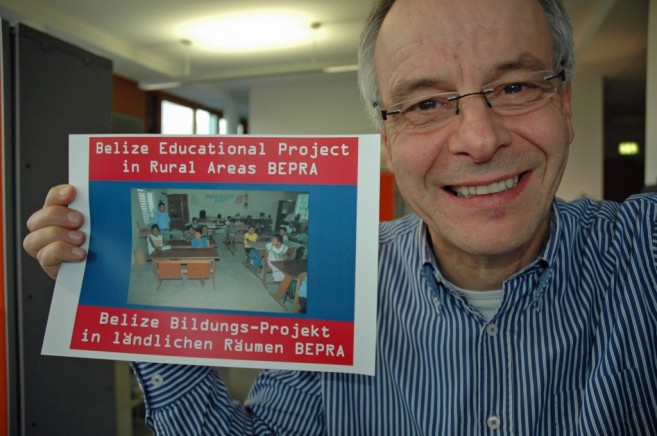 With this "party money" Ingwer Seelhoff wants to set up BEPRA: the Belize Educational Project in Rural Areas. "It might be a first step to ease the way to a better education – and it might continue over the next years." So the first BEPRA-support – worth 1,500 BZD – went to a primary school in Santa Familia in Cayo district. The kids at the school got backpacks filled with the essentials for school, including pencilcases, books, rulers, water bottles and more.

Because the journalist had no time to come over from Germany for this special moment, his son Lasse brought the "surprise package" together with Denise Duran to the village in the eastern part of the "Jewel". The reaction of both students and teachers were amazing. Everybody was very happy about the "presents" from Germany.

Lasse Seelhoff already got hooked by Belize as well as his parents. After finishing 13 years of school in Germany the 19 year old spent several months in Belize and learned a lot of new things in the country he already knew. "I can't remember the first time I came to Belize for two months – because I was only five months old," the young man says.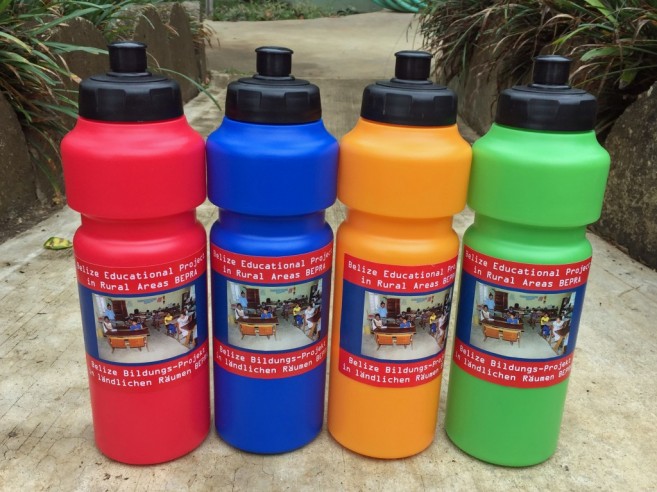 For his father Ingwer BEPRA is not the first project he launched for Belize. "After hurricane Iris in 2001 we organized with the support from 20 schools in our most northern state in Germany, Schleswig-Holstein, and a couple of companies, the Lions Club Belize and the Toledo Maya Cultural Council to ship school furniture – 700 used tables and 1,400 chairs – to schools in Belizean villages, especially in Toledo.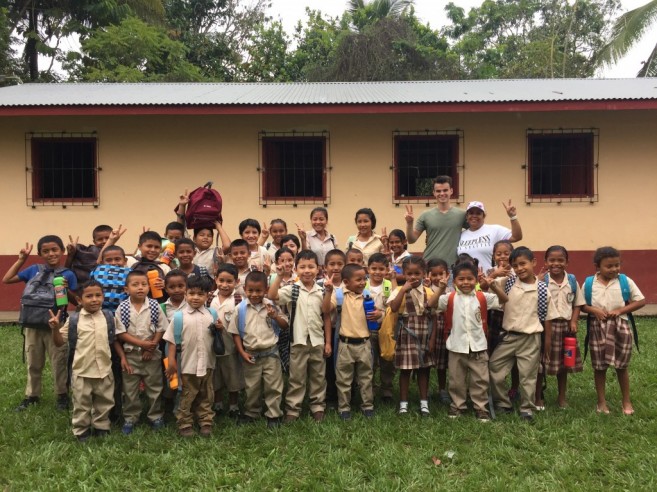 Ingwer Seelhoff: "I would be pleased if the new project BEPRA has a positive impact on the lives of young Belizeans. And perhaps it animates other people wanting to invest in the education of the next generation. It would be great to see it when I return to wonderful Belize next time!"
Follow The San Pedro Sun News on Twitter, become a fan on Facebook. Stay updated via RSS