Mahogany Bay Village employees encouraged to 'think differently' about their future
Monday, April 10th, 2017
On Thursday, April 6th, the team of Mahogany Bay Village (MBV) and Caribbean Homes and Exports were treated to a surprise inspirational talk by finance author and investor Robert Kiyosaki. Members of the construction team through office staff gathered at the MBV conference room to listen to the "rags to riches" business specialist.

The talk centred on the concept that everyone has a choice in deciding their future and no one method is similar for the same person. "As long as you keep working hard you will get ahead," said Kiyosaki. "School will never teach you about money, so you have to decide what to put in your head. Work for more than just money. You have to think smart. It's up to you to change your thinking. Each person has the potential to be a rich person, but it's really hard and requires hard work."

Also speaking to the gathering was one of Kiyosaki's close friends and investment partner, Ken McElroy. He told those in attendance that he could relate to them, as he himself started off as a construction worker. "My dad was in construction. Both my parents were uneducated, and where I come from, a very small town, most people don't think they can make it out of the town," said McElroy. He claimed that for a time that was his belief system, but through smart thinking he changed his mentality to become who he is today. "I realized I'd rather employ people, than work for others. I made a decision, and so can all of you."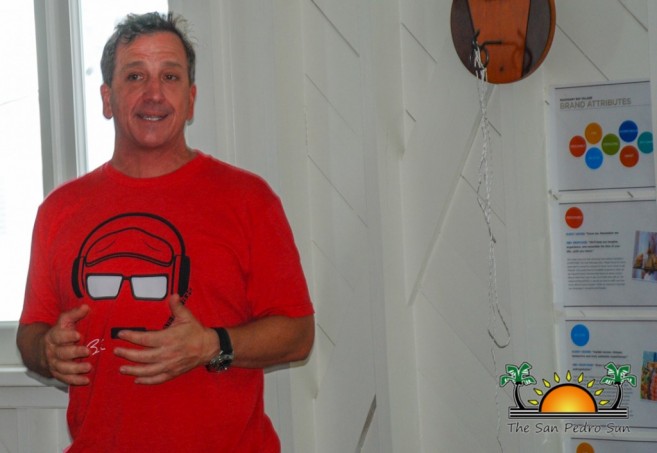 Both men challenged their audience to think differently and strive for a more successful future.
Kiyosaki and McElroy visited San Pedro Town as part of a potential investor's tour at MBV. Kiyosaki previously visited Belize in April 2012 for a global real estate investor's summit to explore real estate investment opportunities in Belize. Kiyosaki is also the author of the bestselling financing book titled "Poor Dad, Rich Dad" which recently celebrated its 20th anniversary.

The management and staff of MBV and Caribbean Homes and Exports would like to express their sincerest thanks to both Kiyosaki and McElroy for sharing their words of encouragement to the team.
Follow The San Pedro Sun News on Twitter, become a fan on Facebook. Stay updated via RSS