San Pedro graduates new fly fishing and tour guides
Tuesday, September 11th, 2018
On Thursday, September 6th a group of island residents, including commercial fishermen, were recognized with certificates for completing a three-month course in tour guide and fly-fishing training. During a special ceremony held inside the The San Pedro Town Council conference room, Mayor Daniel Guerrero, along with Minister of Tourism and Civil Aviation Honourable Manuel Heredia Jr., Director of Tourism at Belize Tourism Board, Karen Bevans, Miguel Alamilla representing Hol Chan and president of the San Pedro Tour Guide Association, Philip 'Billy' Leslie, were on hand to congratulate the new tour guides and wish them well in their new venture.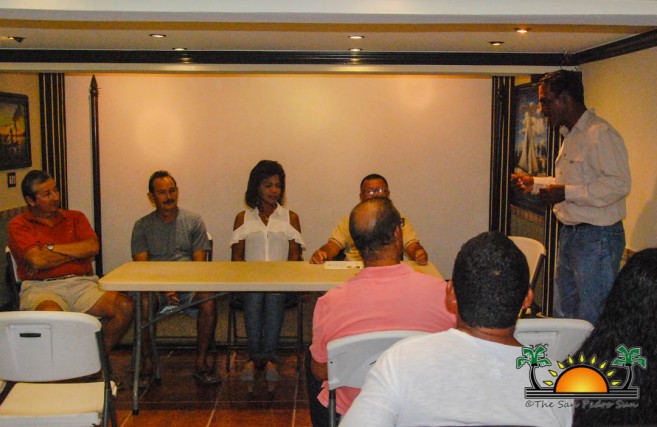 Leslie opened the event shortly after 7PM congratulating the participants and explaining to them the great joy and responsibility of their new skills. According to Leslie, the new guides learned professionalism, Belizean history, natural history, the terrestrial and marine ecosystems, swimming and had an opportunity to work with real guests in the practical part of the course. He added that these new graduates would be able to perform well on tours done on the mainland and the sea.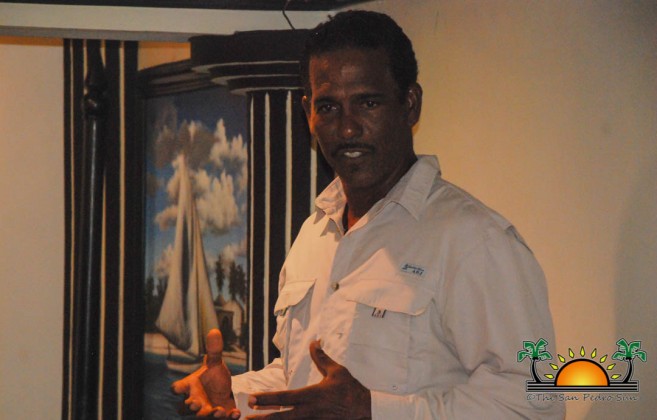 Omar Arceo trained the fly-fishing guides, and he was impressed with the performance his students showed during the course. He shared a bit about his days as a commercial fisherman and the importance of now protecting the marine environment. He pointed out that being a fly-fishing tour guide allows the individual to appreciate the treasures found in the flats, the protected species of Tarpon, Permit, and Bonefish, which are a magnet to many fly-fishing aficionados from around the world. "I am here to continue guiding you all, and whenever you need some help, do not hesitate to come to me," he told them.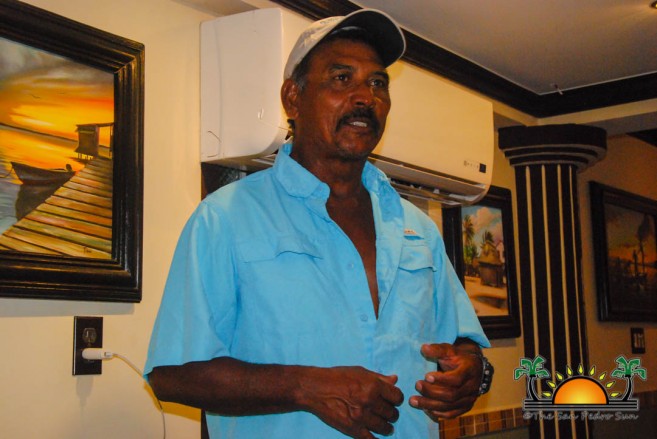 BTB's Director commended the participants and told them that there has been a demand for tour guides. Bevans explained that the tourism arrival in Belize continues to increase, and with this comes the need for more service providers, hence, they supported the idea of the training from day one.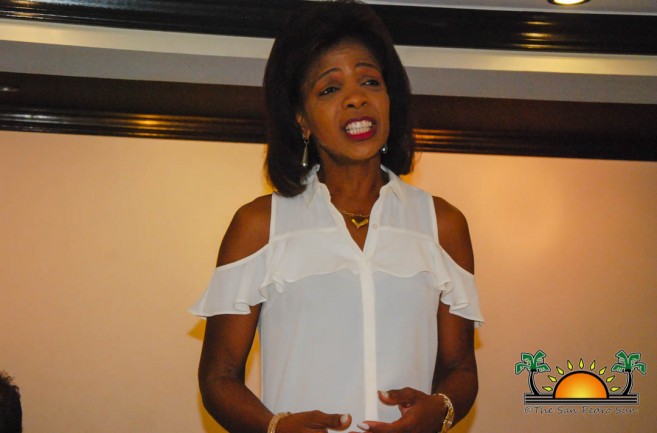 Minister Heredia saw the program as an alternative for those fishermen, who have been struggling in the fishing industry. "We have too many fishermen out there sharing the same amount of product, but with this new trade, you can now be directly part of the tourism movement and share your country with our visitors," said Heredia.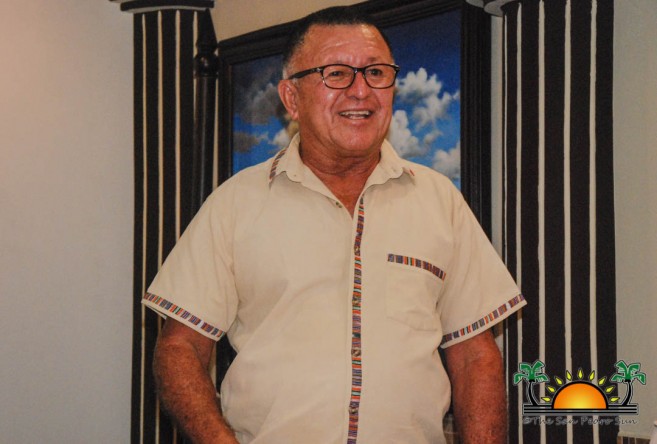 Mayor Guerrero and Alamilla expressed their desire to see a similar program next year and wish the new tour guides the best in their future endeavors.
After, the formalities, each participant was presented with their certificate. Some of the participants completed both courses in fly fishing and tour guiding. Afterwards, everyone was served with snacks and refreshments.
Congratulations to the newest class of tour and fly fishing guides!
Follow The San Pedro Sun News on Twitter, become a fan on Facebook. Stay updated via RSS