Belize Port Authority levies charges in water-taxi explosion deaths
Thursday, November 14th, 2019
The Belize Port Authority (BPA) has concluded its investigation into the explosion that occurred on May 5, 2019, on a boat docked at the Ocean Ferry Water Taxi Boat Terminal in Belize City. Charges have been brought against boat Captain Ernesto Delgado, as well as boat companies San Pedro Water Jets International and Ocean Ferry Belize. The explosion took the lives of eight-year-old Kimberly Melissa Guy, ten-year-old Yamiri Yasmin Guy, and injured several other persons.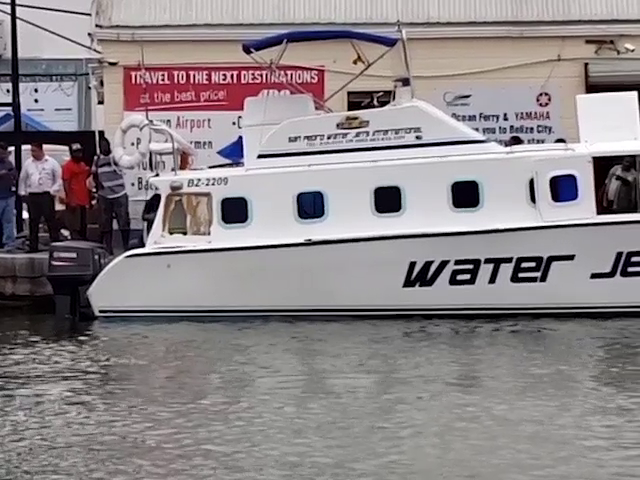 The outcome of the investigation revealed that the explosion was the result of an accumulation of fumes from a fuel leakage inside an enclosed compartment. That was ignited by a spark created via a wire attached to the bilge pump. The charges brought against the boat companies and captain include loss of life by negligence, causing a vessel that was unsafe to be sent on a voyage and attempting to send a vessel that was unsafe on a voyage. Тhе ВPA gave nо tіmеlіnе fоr thе саѕе tо bе trіеd аt Маgіѕtrаtе'ѕ Соurt, rеfеrrеd tо аѕ thе соurt оf ѕummаrу јurіѕdісtіоn, nоr аnу іndісаtіоn оf соmреnѕаtіоn fоr bеrеаvеd fаmіlіеѕ.
The incident occurred around 3PM on Sunday, May 5th, on a boat that Ocean Ferry had rented from San Pedro Water Jets International for a scheduled run. The boat was considered in good shape, as it was used for international routes between Belize and Chetumal, Mexico. The vessel was set to depart for Caye Caulker/San Pedro Town, but when the boat captain turned on the engine, it led to an explosion that claimed the life of the Guy sisters of Caye Caulker and injured 14 persons in total, including a Canadian and a US Nationals.
The BPA remains committed to making policies and procedures that need to be put in place to avoid future tragic incidents. There is no word whether legal action will be taken against the respective parties by the families of the victims.
Follow The San Pedro Sun News on Twitter, become a fan on Facebook. Stay updated via RSS