The IDB and Compete Caribbean announces fifteen finalists for the Social Innovation Challenge
Saturday, May 16th, 2020
The Inter-American Development Bank (IDB) and the Compete Caribbean Partnership Facility (CCPF) with its partners – the United Kingdom's Department for International Development, the Caribbean Development Bank and the Government of Canada – announced the fifteen finalists for the challenge in Belize known as the 'Change Dah Story' Social Innovation Challenge. Change Dah Story, piloted by the CCPF in collaboration with IDB's Country Office in Belize, aims to support the development of innovative business ideas around the issues faced by vulnerable youth in Belize, including crime and violence.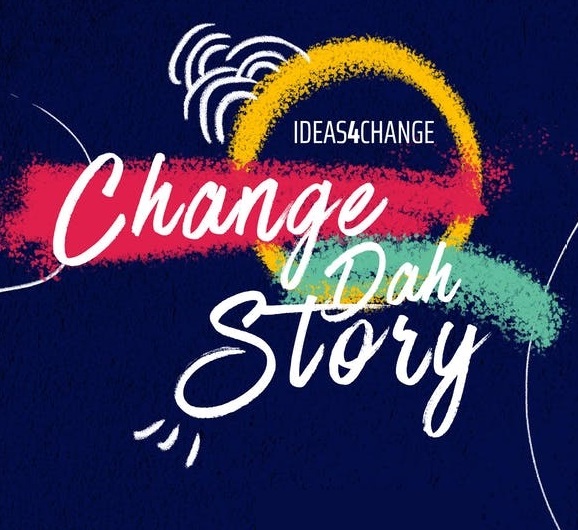 The challenge is also supported by the Belize Trade and Investment Development Service (Beltraide) and the Department of Youth Services (DYS). The Bank received a total of 77 proposals from participants in the Change Dah Story' Social Innovation Challenge (www.iadb.org/changedahstory). The proposals presented several ideas on social innovations within the Belizean ecosystem. The fifteen finalists were selected by a panel of experts based on pre-defined criteria. The finalists will participate in a virtual pre-incubation program that will provide guidance on how to improve their social innovation business models and pitching skills. The finalists are:
● 501 Skills Compete
● Animation/Graphic Design
Learning Center
● Anonymous Reporting System
● Belize Online Academy of Arts
● Check Yu Change
● Club Tech
● Compass Center TDZ-0
● DIGITALCORE
● Full Circle Belize
● Harnessing the Sun
● Ich Kool Chan Luuch-Coco
● Paper Boyz
● South Side Music Program
● TING PAY
● Youth Advocacy Through Arts (YATA)
During a virtual pitching event that will be Livestreamed on June 6, 2020, finalists will present their initiatives and business models to a panel of judges that will assess the level of innovation, impact on the community, profitability, and viability. The top three winning proposals will receive up to US$10,000 per proposal in training, mentoring and initial funding to turn their ideas into workable business models. The CCPF, Beltraide and the DYS will continue to work with stakeholders to build an inclusive innovation and entrepreneurship ecosystem in Belize that supports actors to discover and prioritize social challenges, to promote collaboration amongst public sector, private sector, and civil society, and to generate innovative solutions with high social impact.
For more information visit www.iadb.org/changedahstory and follow Compete Caribbean on Facebook to learn more about the finalists.
About the IDB
The Inter-American Development Bank is a leading source of long-term financing for economic, social andinstitutional projects in Latin America and the Caribbean. Besides loans, grants, and guarantees, the IDB conducts cutting-edge research to offer innovative and sustainable solutions to our region's most pressing challenges. Founded in 1959 to help accelerate progress in its developing member countries, the IDB continues to work every day to improve lives.
About the Compete Caribbean Partnership Facility
Compete Caribbean is a private sector development program that provides technical assistance to support productive development policies, business climate reforms, clustering initiatives and technology and innovation in Small and Medium Size Enterprises (SME) in the Caribbean region. The program, jointly funded by the Inter-American Development Bank (IDB), the United Kingdom Department for International Development (DFID), the Caribbean
Development Bank (CDB) and the Government of Canada, supports projects in 13 Caribbean countries. Visit our website at www.competecaribbean.org
About the I-Lab
The I-Lab is an initiative promoted by the Competitiveness and Innovation Division of the Inter-American Development Bank (IDB), which supports the strengthening of the science, technology and innovation systems in Latin America and the Caribbean. https://www.bidinnovacion.org/
Follow The San Pedro Sun News on Twitter, become a fan on Facebook. Stay updated via RSS