Tour Guide protest demands solutions from local island leaders on the way forward amidst lockdown
Tuesday, August 18th, 2020
On Tuesday, August 18th, led by tour guide Oscar Iboy, a handful of island residents stood in front of the San Pedro Town Council building to register a peaceful protest demanding local authorities and Central Government to formulate a plan to move the island forward. Iboy spoke on behalf of thousands of islanders that have severely been affected by the current COVID-19 pandemic. With an extended lockdown, many continue to struggle to feed their families, paying bills (rent and utilities). As such, he asks those in power for an urgent plan for the islands, while asking Belizeans to come together and stand up for their rights.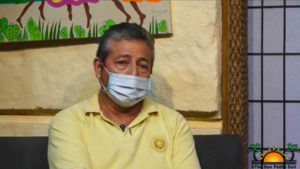 Iboy referred to Mayor Daniel Guerrero's appearance during Reef TV's Morning Show. According to him, no clear solutions or even short-term assistance was discussed. Guerrero was asked during the show whether local leaders would approach Central Government and let them know what is needed on the island to alleviate the crisis. Guerrero said that is a possibility, but that he supports the idea of a unified front to address the current situation. He added that while there is a plan, it could use input from the public, and he called on the local leaders of the different Non-Governmental Organizations and the like to forward their ideas to the Town Board. "It will be beautiful if we come together and say this is what we want for San Pedro," he said. "But we have to be real, government is in a situation like us, but on a higher scale looking at the entire country."
One of Guerrero's ideas is to get people back to work so they can sustain themselves. He briefly added that along with the Area Representative, Honourable Manuel Heredia Jr., he will look at how the construction sector can start back up for the construction workers currently on the island.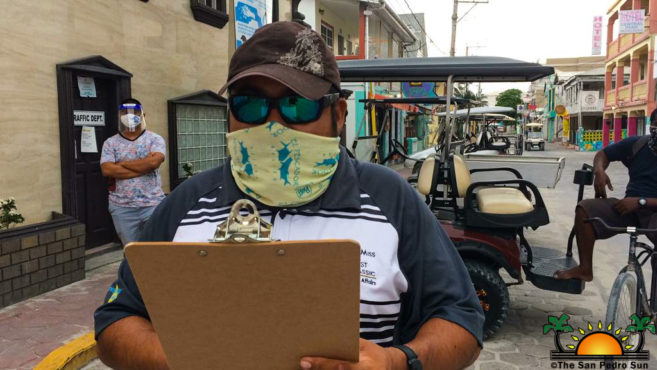 Guide Iboy says that it feels as if the islanders are on their own, as no concrete solutions have been brought forward by leaders. He registered his dissatisfaction with Guerrero's answers on the morning show. "The residents of this island deserve to know more about what are the solutions that will move us forward," said Iboy. "Wearing face masks, staying at home will not feed our family members and even worse, pay the utility bills that are pouring in." Iboy said as a tour guide, he has not seen a dollar since the shutdown of the tourism industry in March. He criticized the recent ban on fishing in San Pedro, which was amended following an outcry from islanders. "The only thing that has been sustaining a lot of our tour guides is a little fishing, that was almost taken away if we did not stand up against the laws that makes no sense," said Iboy.
Iboy asks all islanders, and Belizeans across the country to come together, to help each other and to stand up for their livelihoods. He called on the unions across the country, like the teachers and public servants, to bring awareness and highlight that people are suffering and need more from their local leaders to move forward and get through the pandemic. The Covid-19 pandemic has crushed the local economy, and has taken ground in Belize with over 475 cases countrywide and 164 in San Pedro, which extended its current lockdown until early September.
Follow The San Pedro Sun News on Twitter, become a fan on Facebook. Stay updated via RSS