Ambergris Caye experiencing a surge in unreported COVID-19
Monday, December 7th, 2020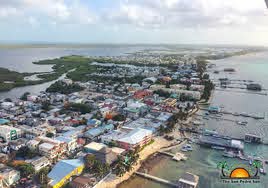 A couple of weeks ago, San Pedro Town, Ambergris Caye, was down to 32 active cases of the novel Coronavirus (COVID-19), and islanders were commended for curbing the numbers. However, that number has significantly increased since then, and as of Monday, December 7th, reliable sources report there are over 90 active cases on the island.
Although the daily number of positive cases increases, this is not reflected in the Ministry of Health and Wellness (MOHW) daily report. The report shows low numbers for San Pedro, leading islanders to question the results. The new spike on Ambergris Caye was confirmed to The San Pedro Sun, with the trustworthy source claiming that the number could increase to more than 90 in the coming days. The surge in new cases is allegedly from within two community clusters, one of them connected to a construction site on the island.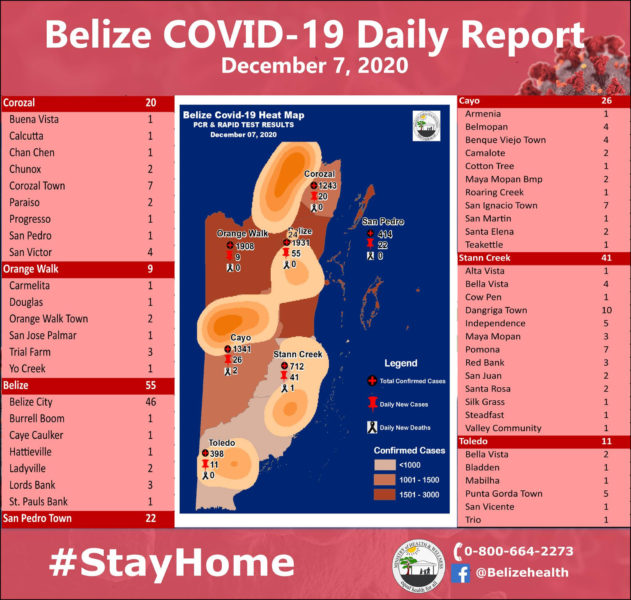 The latest countrywide MOHW's results indicate that 184 new cases were detected on Monday, December 7th, with 22 on Ambergris Caye. The report showed 94 recoveries and sadly announced three recent deaths due to complications with the virus. The death toll is at 176, with most fatalities originating in the country's northern area.
The report results are a combination of rapid antigen testing and a PCR test. Rapid testing is reportedly available in most major municipalities across the country. However, it is only available or recommended for symptomatic persons or are close contacts of a confirmed case of COVID-19.
Prime Minister appeals to Belizeans to follow health regulations.
The pandemic is reaching even the highest officials of government. Prime Minister Honourable John Briceño returned to his office today, after 14 days of quarantine following his positive test. Briceño stated that although he is still an active case, health officials say the probabilities of spreading the disease are extremely low or non-existence. The Prime Minister urged Belizeans to adhere to the health regulations, wear masks properly, practice social distancing, and take COVID-19 seriously.
According to the latest report, a total of 31,300 persons have been tested from across the country as of press time. A total of 7,953 returned positive with COVID-19. While 3,943 have recovered from the deadly infection, and 3,834 cases remain active.
Follow The San Pedro Sun News on Twitter, become a fan on Facebook. Stay updated via RSS