Belize School Counsellor Association observes School Counselling Awareness Week
Monday, February 1st, 2021
Belize School Counsellor Association (BSCA) will be celebrating School Counselling Awareness Week during the week of February 1 – 5, 2021 under the theme: Helping Students Navigate a Changing World. The purpose of this week is to focus public attention on the unique contribution of school counsellors within the Belizean school system.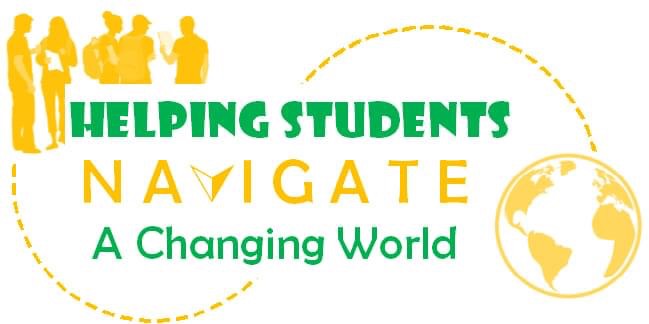 School counsellors work directly with students by helping them to examine their abilities, strengths, interests, and talents. They also collaborate with parents, teachers, and other educators to provide an educational system where
students can realize their potential and set healthy, realistic, and optimistic aspirations for themselves.
This past year was a challenging one for all of us and school counsellors selflessly took on the task of helping students to navigate our changing world. Not only did school counsellors provide psychosocial support to their school community by creating functional virtual and distance support platforms for students, parents, and teacher. They also engaged in endeavours to provide support for the community at large. Some of these include contributing to the Ministry of Education's Learner's Link Distance Learning Packets and Listen Up Radio Show, assisting the Ministry of Human Development to conduct assessment for their various relief programs, and working with the Ministry of Health's Mental Response Team. The hard work, dedication, and commitment of school counsellor
over the past year at the start of the pandemic and continuously throughout distance learning should be acknowledged and celebrated.
In keeping with its mission of representing, supporting, and developing professional school counsellors in Belize and encouraging efficient delivery of counselling services both at educational institutions and the wider society, the
newly elected Executive Committee held its first meeting on January 27, 2021 to chart course for this year. To this end, BSCA will be hosting a Virtual Check-In for counsellors Friday February 5th, 2021 to celebrate our achievements over the past year. All school counsellors, member and non-members, are welcome to join us.
Committees have also been formed to address the concerns expressed by our members regarding the hemp industry  and the reopening of schools for face-toface learning. BSCA looks forward to continued collaboration with the Ministry of Education, the Ministry of Heath, and all relevant stakeholders who assist school counsellors to
enhance students social/personal, educational and career development.
For more information, please visit http://bzeschoolcounsellor.weebly.com/ or send an email to [email protected].
Follow The San Pedro Sun News on Twitter, become a fan on Facebook. Stay updated via RSS