Hundreds stage protest outside San Ignacio Police Station
Wednesday, June 20th, 2012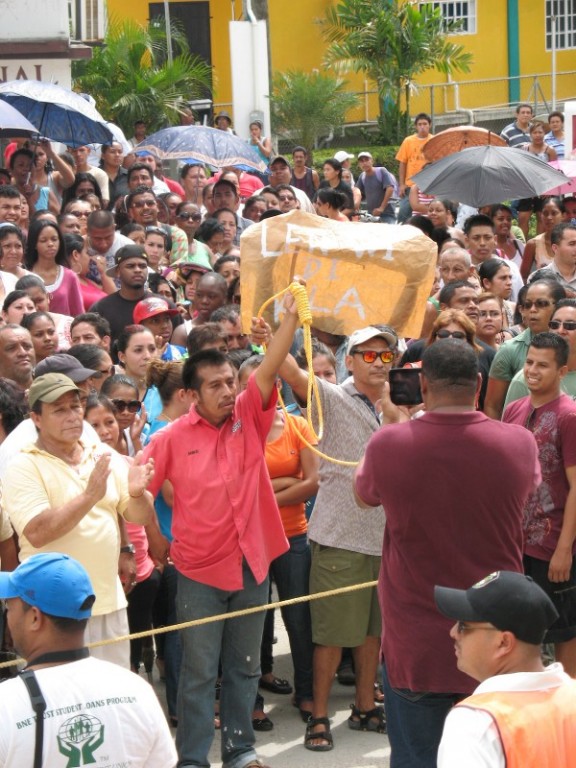 This morning, June 20th the western town of San Ignacio saw hundreds of citizens gathering at the police station to protest, demanding justice for the death of 13 year old Jasmine Lowe. Lowe was found dead on June 6th and in an advanced state of decomposition after she had gone missing a few days before. Investigations took a turn after police detained one man on Monday, June 18th, later identified as Bert Vasquez, after several minors complained to San Ignacio police that he offered them money and attempted to lure them into his vehicle. Police set up an operation and detained Vasquez in the Branch Mouth area, between San Ignacio and Benque Viejo towns.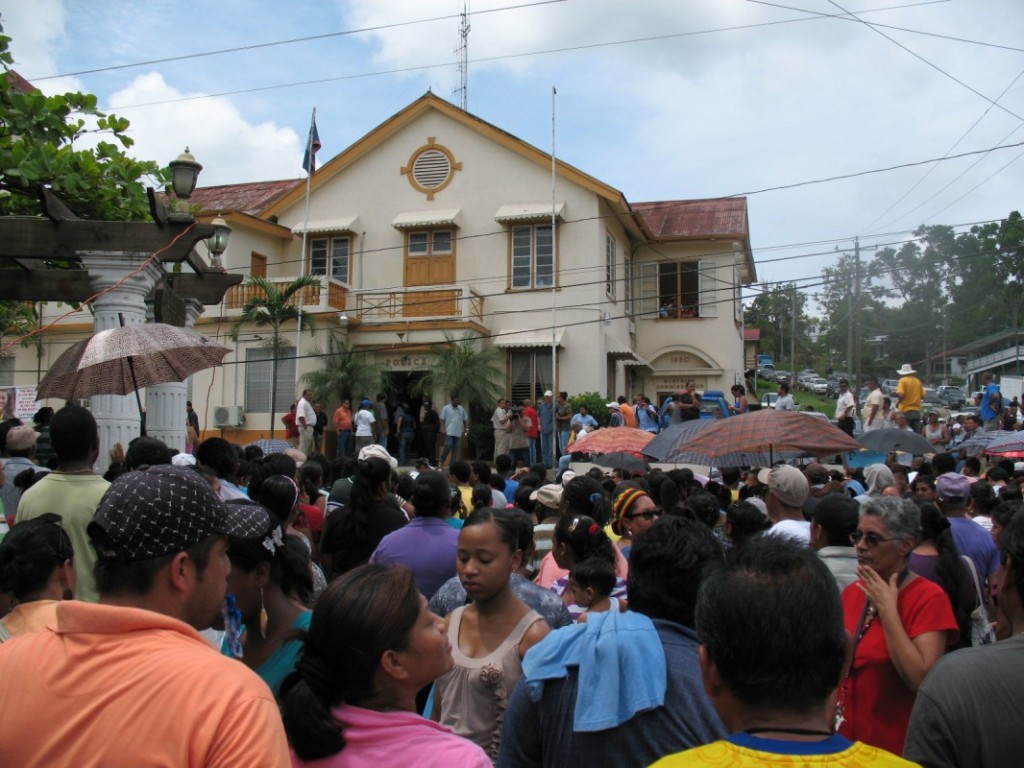 Police searched Vasquez's vehicle where they found a ring and human hair inside the silver Kia car. The mother of the deceased girl, Marisol Jasmine, was called in to identify the ring where she confirmed that it was a gift she gave to her daughter on her 13th birthday in April. Vasquez is expected to be charged and taken to court sometime today.
Frustrated about the crime situation and especially the death of young Jasmine, the western residents came out in numbers to protest in front of the San Ignacio police station. The crowed chanted for the release of Vasquez; wanting to take the matter into their hands. Fearing that the situation may escalate; police are maintaining maximum security around the station with the help of members from the Riot Squad.
Today's protest is the third in less than a week to take place in San Ignacio Town.
Follow The San Pedro Sun News on Twitter, become a fan on Facebook. Stay updated via RSS