48-year-old man charged for sexually abusing 10 year old child
Thursday, November 1st, 2012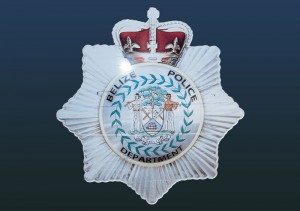 San Pedro police have arrested and charged a man who is accused of sexually abusing a ten-year old female student multiple times. The man has been identified as 48 year old Candido Alamilla, a Belizean boat captain of Boca del Rio area of San Pedro Town. The minor, in the company of her mother visited the station and reported on October 30th that the man had not only fondled her on several occasion but also had sexual intercourse with her.
According to police, the minor reported that on October 7th at about 1:30PM she went swimming at a pool where a person, who is a family friend for over three years, jumped into the water and touch her indecently. The ten-year old told police the man is Candido Alamilla. The girl also told police that sometime between the dates of October 8th and 12th, the male person picked her up from school and took her to his house where he proceeded to have sexual intercourse with her. Police say that on October 15th, at about midday the man picked the same girl from school and fondled her. The following day the same man went to the girl's school and told the teacher that the girl's mother sent him to pick her up. The girl was released into his care and according to the minor he took her to his house and fondled her again. On October 27, after showing psychological changes, the little girl told her mother what had been happening to her and as a result they visited the San Pedro Police Station and made a formal report.
As a result of the report, police issued a medical form and took the young girl, along with her mother to the Dr. Otto Rodriguez San Pedro Poly Clinic II where a doctor certified that not only had she been sexually assaulted but that she had been carnally known as well. Police has since picked up Alamilla who has been officially charged for the crime of carnal knowledge and has been remanded to the Belize Central Prison in Hattieville.
Follow The San Pedro Sun News on Twitter, become a fan on Facebook. Stay updated via RSS