Shooting suspect Christian Espat is out on bail
Saturday, September 2nd, 2017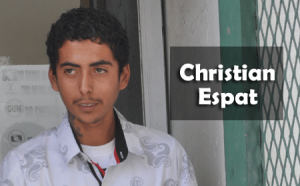 After being remanded to the Belize Central Prison for two counts of 'attempted murder', two counts of 'dangerous harm', and three counts of 'use of deadly means of harm', San Pedro resident, 21-year-old Christian Espat has been released on Supreme Court bail. Espat's attorney, Dickie Bradley was able to secure his liberty at a bail hearing before Justice Adolph Lucas, who released him on $10,000 bail. Espat is expected to appear at the San Pedro Magistrate Court on November 24, 2017.
Espat was charged and arraigned on Monday, August 14th for a shooting incident that occurred in the San Pedrito Area on Saturday, August 12th. He was accused of allegedly shooting 27-year-old Lyndon Tyndall, and two primary school students, ages 9 and 12 when they were at a Woodwork Shop.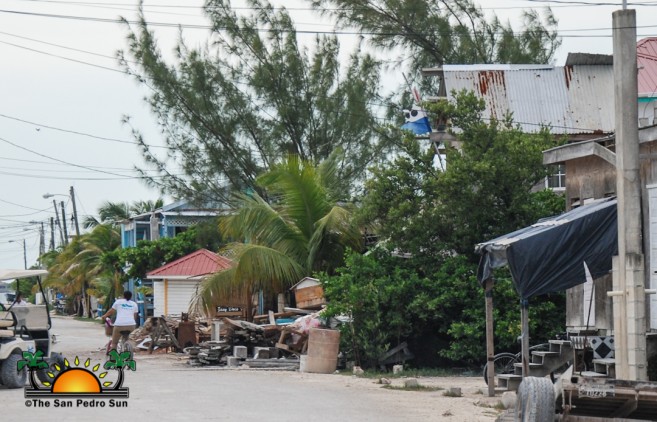 According to the police report, Tyndall received three gunshot wounds to the left side of his abdomen and three gunshot wounds to his left leg. The 9-year-old minor was shot in the wrist and the other student was shot in the right buttock.
There was a strong opposition from Crown Counsel representing the office of the Director of Public Prosecutions, who objected the bail. Crown Counsel Jackie Willoughby had submitted that he had been positively identified by a witness. Willoughby told Justice Lucas that one eyewitness had identified Espat at a police identification parade.
However, Lucas considered the submissions from the Crown Counsel and statement of the eyewitness poor, and therefore granted bail in the sum of $10,000. The bail was granted under the conditions that Espat appears before the Magistrate Court on the island and on any other day the magistrate so orders him to reappear in court. Also, he is to report to the San Pedro Police Station, every Friday between the hours of 7AM and 6PM, until the charges are dismissed.
Espat was also ordered not to interfere with any of the prosecution witnesses, particularly the virtual complainant and any potential witness. He was warned that bail would be revoked if any of these conditions are breached or if there is any arrest for any other offense while he is on bail.
The San Pedro Sun will continue following this story.
Follow The San Pedro Sun News on Twitter, become a fan on Facebook. Stay updated via RSS