San Pedro registers 8 murders during 2017; 5 remain unsolved
Saturday, January 6th, 2018
San Pedro closed 2017 with a total of eight murders, the same figure as registered in 2015 and 2016. This number accounts for 5.5% of the total homicides in Belize, which clocked in at a staggering 144 by the end of 2017. On the island, the San Pedro Police Department still seeks leads to assist in solving five of the eight unsolved cases.
Felix Ayuso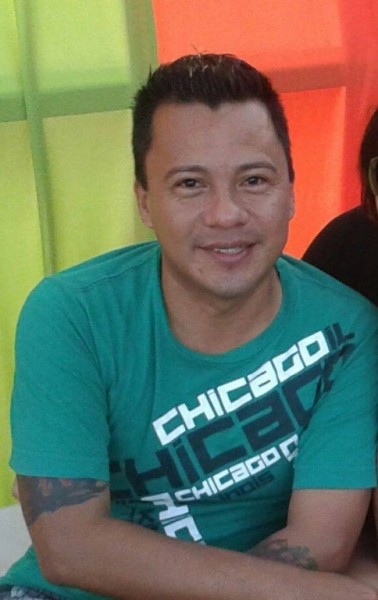 The first murder of the year on Ambergris Caye happened on February 1st, when the body of a local activist, 44-year-old Felix Ayuso was discovered at his residence in the San Juan Area. Foul play was immediately suspected by police, after confirming external injuries to the body. Police launched an investigation, which at one point seemed to go dormant. However, on June 28th, an official wanted warrant was released naming Vildo Westby as the prime suspect in the murder. A substantial cash reward was offered for information leading to his arrest, which yielded results on December 8th when Westby was allegedly arrested in Las Choapas, Veracruz, Mexico. Despite this development, Belizean authorities still cannot confirm if Westby is detained in a Mexican prison, and up-to-date, have not provided any information regarding his alleged arrest. If Westby is in custody of Mexican authorities and extradited to Belize he will undergo a trial for the murder of Ayuso.
Faye Lin Cannon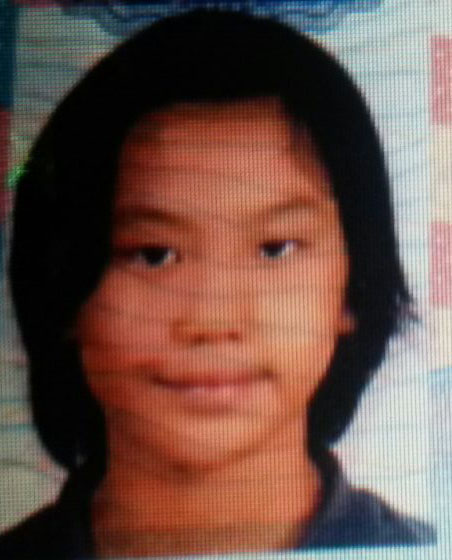 On July 3rd, San Pedro Police responded to an incident at a condominium complex north of San Pedro Town where they discovered the lifeless body of 13-year-old Faye Lin Cannon. Her adoptive parents, David and Anke Doehm originally reported that their daughter died of natural causes, but results from a post-mortem revealed that she had apparently been physically and sexually abused. The Doehms became prime suspects and were arrested and charged with the offense of 'Cruelty to a Child' on July 12th. They were remanded to the Belize Central Prison before being released on a $10,000 bail a week later. The island community was incensed, leading to protests. For their safety, the Doehms relocated to Belize City while investigations continued. Court hearings were changed to Belize City jurisdiction as well and on October 5th David Doehm committed suicide.
Anke continues to face the criminal case in relation to Faye's death and is expected to return to court in February of 2018. At this point of the on-going investigation, police say that charges had been laid only for what they have been able to prove. In the meantime, no one has been officially charged with the suspected murder of the young girl.
Julian Tun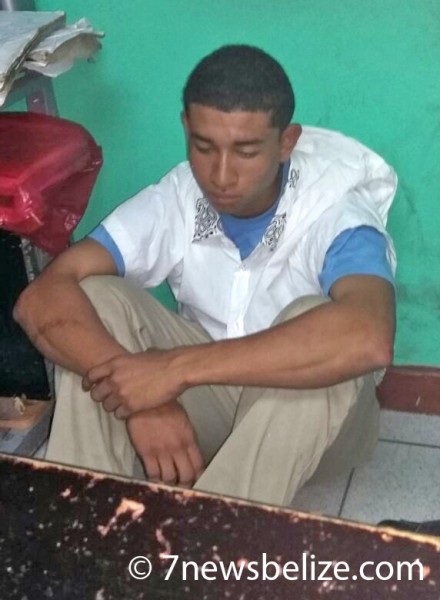 The third unsolved murder took place on July 8th on Seagrape Drive, south of San Pedro Town. When police arrived at the scene, they observed the lifeless body of 16-year-old of Julian Tun in the middle of the road with gunshot wounds to his left cheek, top of the head, and abdomen. Police recovered several expended shells at the crime scene, indicating that about seven shots were fired.
According to police, Tun was no stranger to them, and they believe that his criminal past may have caught up with him. On June 20, 2016, he had been arrested and charged with (4) counts of attempted murder, (2) counts of dangerous harm, (4) counts of use of deadly means of harm, (2) counts of wounding, one count of possession of an unlicensed firearm, and possession of unlicensed ammunition. He was also the main suspect in the attempted murder of Police Corporal Alrick Arnold during a gang shootout in front of the Queen Street Police Station in Belize City.
During the investigation for Tun's murder, the San Pedro Police Department initially detained nine persons for questioning. However, no charges were laid and they were released. Up to press time, police have no leads.
Rudolph Pitts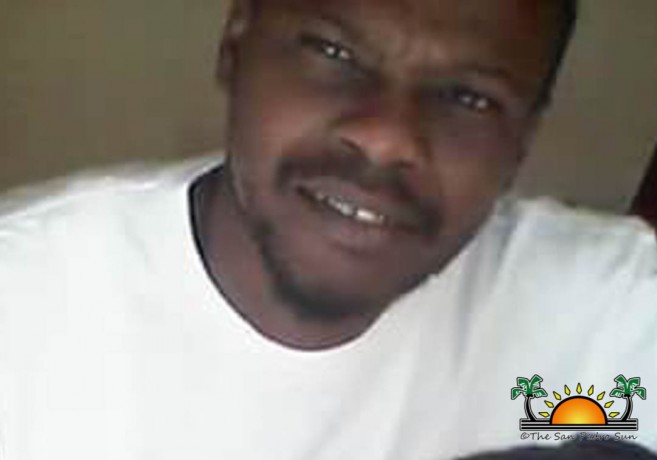 On September 6th around 1PM in northern Ambergris Caye, the lifeless body of 36-year-old Rudolph Pitts was discovered. He and another friend, 22-year-old Edgar Lopez, were reportedly assaulted by three gunmen, and according to an official report by police, Lopez sustained gunshot injuries to the back of his head (grazed), left arm and shoulder. However, Pitts could not be located until the following day when his lifeless body was found with apparently four gunshot wounds. Police also discovered six expended shells from the scene. They described them as two nine millimeter caliber and four of a point three-eighty slug.
No motive could be established for the armed attack and police are yet to make an arrest.
Raimund Kößler (Koessler)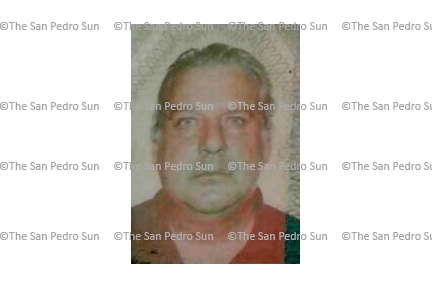 The lost unsolved murder took place on November 5th in the San Pablo Sub-division II south of San Pedro Town. The lifeless body of 53-year-old German attorney and island resident Raimund Kößler (Koessler) was found on the morning of November 6th inside an unfinished building. Police observed a large cut wound to his head and immediately suspected foul play, but no motive could be established and his death up to this date remains a mystery. On November 13th, a post-mortem examination released by police confirmed that Kößler was murdered. According to the examination, his death was a result of blunt force trauma after suffering a severe injury to the head.
Resolved Cases
The other homicides reported on the island throughout the year include two in August. The first on August 16th when 24-year-old Scott Charles was gunned down at his home in the Elliot Subdivision. The police report stated that around 8:40PM, someone knocked on the house door. When he opened it, several shots were fired in his direction causing his fatal injuries. He received gunshots to the lower part of his abdomen and lower thigh and was transported to Belize City in a critical condition where he succumbed to his injuries the following day. A few days after, police officially charged brothers Jose Armando and Saberlo Marroquin for Charles' murder.
On August 20th, a broad daylight shooting marked the death of another island resident while socializing at a bar on Barrier Reef Drive. The victim was 34-year-old Armando Lopez a carpenter of the San Pedrito Subdivision, who according to police was surprised by his assailant and suffered from gunshot wounds to his chest and died on the spot. At the beginning of the investigation, two persons were detained, but it was until August 30th that police formally charged a 16-year-old minor for Lopez' murder.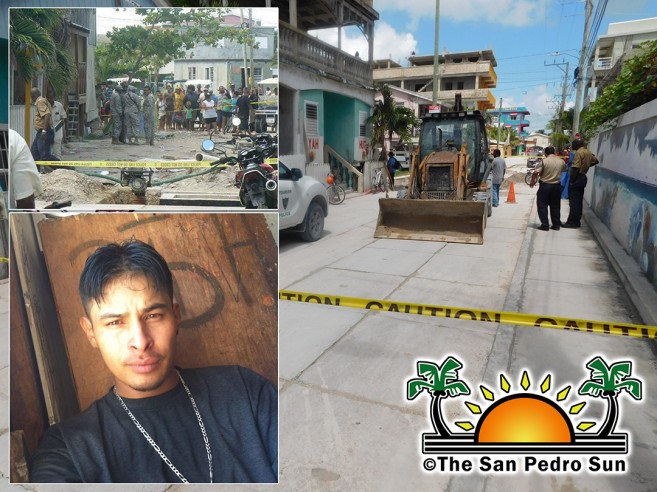 On October 3rd, another broad daylight execution took place on the island when 18-year-old Christian Contreras was gunned down in the Boca del Rio area of town. Contreras was brazenly shot dead near mid-day and when police arrived at the scene his lifeless body was observed lying on the ground in front of a bar. The suspected shooter reportedly fled the scene on a bicycle, but soon after police were able to detain one minor in connection with the homicide.
Police continue their efforts in resolving the pending murder cases, and they ask the general public for their assistance. Anyone who may have information is urged to contact their nearest police station and make a report.
The San Pedro Police Station can be visited on Pescador Drive or contact by calling 206-2022. The public is also reminded that any information regarding any crime is treated in the strictest of confidentiality.
Follow The San Pedro Sun News on Twitter, become a fan on Facebook. Stay updated via RSS