Police still can't confirm Vildo Westby's arrest in Mexico
Saturday, December 23rd, 2017
It's been more than two weeks since the news broke of Vildo Westby being detained by Mexican authorities. On Thursday, December 7th it was reported that Westby was in custody of police in Las Choapas, Veracruz Mexico, but Belizean Police still won't confirm his arrest.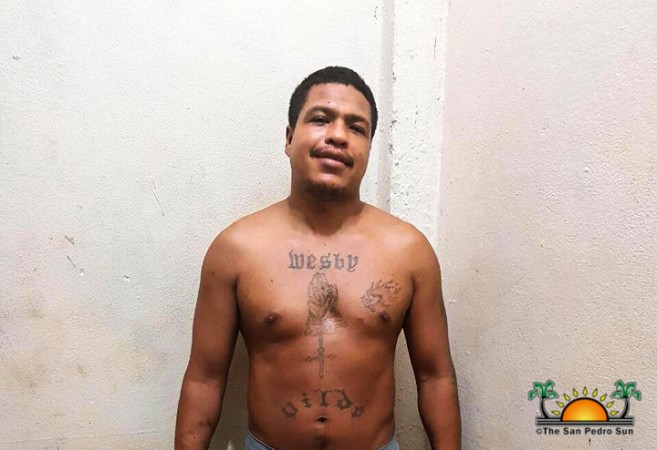 "Despite the Belize Police Department not helping, I remain calm because at least I know he is still in jail in Las Choapas. I'm currently checking on Westby's status with the Mexican authorities regularly to ensure this," said Felix Ayuso's Sister Carmen Eiley. She further mentioned that she understands that to extradite someone from one country to another takes time.
According to Officer in Charge of the Coastal Executive Unit Superintendent Henry Jemmott, they cannot confirm if Westby has been captured by Mexican authorities. "Belizean authorities are doing everything that is possible, but up to now I can't verify to you that Westby was been detained in Mexico," said Jemmott.
Westby had been on the run since February of this year following the brutal murder island activist 44-year-old, Felix Ayuso. Ayuso was found on Thursday, February 2nd at around 7:15PM lying in his room on the second floor of his home in the San Juan Area with multiple stab wounds to the upper body. It was five months later, on Wednesday, June 28th that police officially released a wanted warrant for Westby in connection with the murder. From then, a substantial cash reward was offered for information leading to Westby's arrest.
Ayuso' family alleges that Westby is still detained by the Mexican authorities, and that process for his extradition to Belize will soon begin.
Follow The San Pedro Sun News on Twitter, become a fan on Facebook. Stay updated via RSS