Vildo Westby reportedly under Belizean Police custody
Sunday, September 2nd, 2018
Unconfirmed reports indicate that Vildo Westby, who was being sought for the brutal murder of beloved island activist, Felix Ayuso, is in the custody of Belizean authorities. Westby had been serving prison time in Veracruz, Mexico since December 2017, after fleeing Belize.
Felix Ayuso was found dead at his home in the San Juan Sub-division, with what appeared to be multiple stab wounds to his upper body. He was an active member in San Pedro Town. He headed the island's AIDS Commission and was deeply involved with the island community wherever possible.
Belize police had issued a warrant for his detention and advised Interpol, a couple weeks after Ayuso's murder on February 4, 2017. It was suspected that Westby was in Mexico. The Ayuso family offered thousands of dollars in reward for information that would lead to Westby's arrest. Months later, a resident of Las Choapas, Veracruz recognized Westby which led to his detention by Mexican authorities on December 7, 2017.
For months, it was uncertain if Westby would be deported to Belize and at one point Belize police could not confirmed if Westby was incarcerated in Mexico. However, Ayuso's family maintained that Westby continued to be imprisoned at a Mexican jail.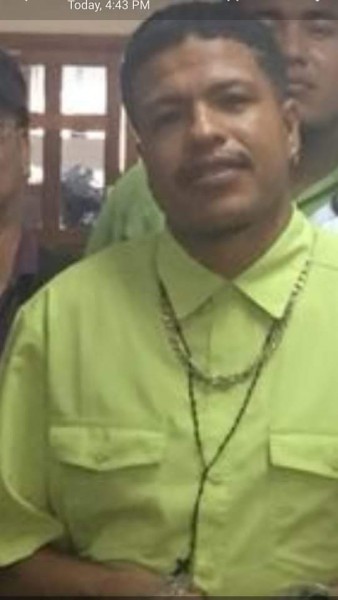 On Sunday, Septmeber 2nd Ayuso's family members are confirming the news of Westby's deportation to Belize. This comes as a relief to Ayuso's family and island community, who have been seeking justice for their beloved one.
We will continue following this developing story.
Follow The San Pedro Sun News on Twitter, become a fan on Facebook. Stay updated via RSS